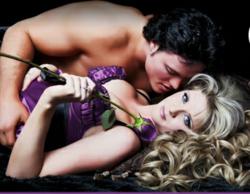 Contributing and participating in a blog can provide an outlet as well as place to gain ideas.
(PRWEB) May 19, 2012
Many books, articles, and talk shows are talking about bringing the "spark" back into the bedroom. These posts are stating that sex toys may be the secret weapon and may be the answer to saving or reviving relationships. Our Pleasure Box now offers a new blog to serve as a vehicle that provides product reviews, tips; a place to ask questions or find answers. The blog is also a place to share ideas and suggestions with others. This may be a very useful place to pick up an idea that couples may not have thought of.
Recently, a book called "50 Shades of Grey" has been mentioned by Dr. Oz, and Dr. Laura Berman. They each are stating that bringing sex toys into the relationship can bring an added dimension to the bedroom. Relationships are fading and failing daily. Sex Toys can be enjoyable by both people in a relationship. There are many toys for both men and women.
Most men tend to think that sex toys are for women. Men immediately think of vibrators when they think sex toys. There are many toys designed specifically for men. Men have a bad rap with jokes or teasing about how fast they reach an orgasm. Men can use a ring to slow down the blood flow to help stay erect longer, and there are rings that please the woman as well.
Sex toys can be found online at places like Our Pleasure Box and there are many toys designed for couples. A couple may choose to start with something simple like massage oils, or candles. Perhaps playing an erotic game to arouse your partner as foreplay would be a great introduction to bring sex toys into the relationship. Couples can find lingerie for men and women, cock rings, sensual oils and lubricants. Costumes can provide an outlet for foreplay and role play. Couples can benefit from shopping for special toys together. Communication is key to a great relationship.
Woman may assume that men will not want to venture down the path of bringing toys into the bedroom. Women will be surprised to find out that a lot of men buy toys for the woman in their life. Men are intrigued to explore the sex toy area. Most men are willing to keep their significant other happy and satisfied. Once a sex toy is brought into the bedroom, the romance and erotic side of the relationship explodes into an erotic dream.
Communication is important in every relationship. When bringing sex toys into a relationship, taking the time to discuss this with a significant other will be an important step to take. However, contributing and participating in a blog can provide an outlet as well as place to gain ideas. Sex is a natural thing. Sex is a topic that should always continue to be discussed between two people. A conversation may lead so fun and adventures that will not be forgotten. Enjoy it, no need to be ashamed!