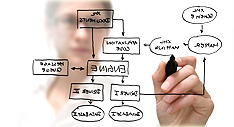 Our ConnectCARE service is very unique and offers a complete solution for outsourced, managed IT services.
Hollywood, FL (PRWEB) May 18, 2012
Announcing the official launch of ConnectCARE, Connections.com is excited to release all of the details of this new service that will change the way business owners think about their IT worries. For small to medium businesses who currently try to deal with IT issues on their own, it can be extremely difficult to manage issues such as data loss and threats of spyware, malware and other problems which can occur. An IT issue, even one that is seemingly small, can wreak havoc on the daily business that needs to happen to keep things running smoothly. As a business owner, if you have to stop what you are doing to deal with an IT problem, you know that business halts until the problem is solved. This means your clients are not being served the way they should be and things can fall through the cracks. This is the problem that ConnectCARE solves.
Connections.com allows a business to completely outsource their IT department, removing the headache of dealing with any issues that can arise. The ConnectCARE service is aimed at small to medium sized organizations and provides three distinct features: ConnectCARE DataSafe, ConnectCARE Protect, and ConnectCARE Virtual Hosted Office. The DataSafe service is a thorough data backup which is safely off-site. ConnectCARE Protect is the latest in firewall protection which keeps your data safely out of the hands of those who would use it maliciously. Connections' Virtual Hosted Office is the third feature which allows a business to put their data and applications on a server which is continuously monitored 24 hours a day.
The bottom line for Connections.com clients is that their data is protected and their day to day operations can continue with the peace of mind that can only exist when IT issues are left up to the experts. Jon Garber from Connections for Business adds, "Our ConnectCARE service is very unique and offers a complete solution for outsourced, managed IT services. Even if a company already outsources their IT to one of our competitors, we urge them to compare services. They may find they are getting less than they bargained for. We would be happy to consult with them and tell them if those services are lacking."
Connections For Business is the a leading provider of managed IT solutions for small to medium sized businesses in South Florida. For more information on the services offered by Connections for Business, call 954-920-9604 or visit http://www.connections.com.