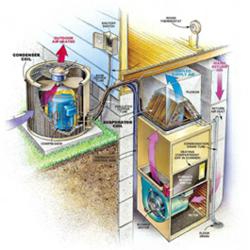 Houston, TX. (PRWEB) May 19, 2012
With 95% of homeowners concerned about indoor air quality, AC and Heating Repair Houston is expanding its existing services to offer home and businesses in the Houston area with solutions for improvement in indoor air quality.
There are more than 55 million allergy and asthma sufferers in the United States according to the Centers for Disease Control and Prevention and the quality of air inside homes and businesses continue to be an area of concern. AC and Heating Repair Houston sought a solution to help customers reduce airborne irritants such as dust particles, pet hair, mold and other contaminants in their homes.
AC and Heating Repair Houston uses the Rotobrush brush and vacuum method to eliminate debris from the duct work. This homeowner preferred method scrubs the duct system, cleans and vacuums out dirt and debris. A clean, efficient air duct system will help alleviate indoor contaminants that lead to poor air quality and health problems.
Launched in 2007, AC and Heating Repair Houston also provides complete heating, air conditioning, HVAC system repair, Air Purification. For more information, please visit our website at http://www.acrepairhouston.biz
Houston's neighborhood Heating & Air Conditioning repair service provider, provides complete residential and commercial service throughout the Houston area. From problem solving and repair to sales and installation. With a professional staff is available all day, every day for the customers convenience. AC and Heating Repair Houston specializes in all phases of heating, air conditioning repair.AC and Heating Repair in Houston is offering big discounts on all Air Conditioning Repair in the Houston area this summer, until the end of July.