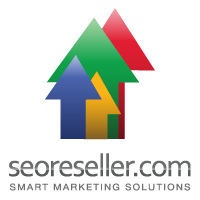 Our social media optimization gives business owners the chance to market to clients and brand on a level never before seen.
San Francisco, CA (PRWEB) May 20, 2012
Social media sites are important marketing tools for businesses. Companies use them to communicate with their clients and deliver their brand message personally. Social media's effectiveness as promotional tool increases the demand for social media marketing solutions. SEOReseller.com meets this demand by adding new packages to their current search optimization solutions.
SEO Reseller develops marketing campaigns using a combination of human expertise and advanced software, targeting audiences on Facebook, Google+, LinkedIn, and Twitter. The company handles existing social media profiles and builds its online presence using optimized and market-specific content. They also optimize brands for social marketing for companies to have presence in social networks.
SEOReseller's tools track metrics and influence, and experts monitor & adjusts each campaign according to online market movements and consumer demands. These products and services aim to engage the client's target demographic and promote brand recall. They are available for small, medium or large-scale businesses.
Clients who resell SEO may re-price and offer these new packages individually as a new service set. They could also incorporate these solutions in their core service suite. These new packages will be available on SEOReseller.com's dashboard within a month.
About:
SEOReseller.com is the leading provider of white label SEO solutions to retail online marketing firms. Their clients include local and international businesses from the United States, Canada, the UK, and Australia. The company uses a combination of unique link-building techniques and operational procedures to provide unmatched search exposure. They also feature the first and most advanced live traffic reporting system, which highlights campaign results and ROI.