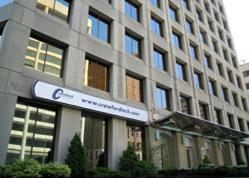 Perficient's customers will now have easy access to enabling technology like PRO Archiver and the benefits it brings to EMC Documentum users...
Toronto, ON (PRWEB) May 18, 2012
Crawford Technologies has expanded its network by adding Perficient, Inc. to its rapidly expanding list of partners. Through this new partnership, Crawford Technologies' state-of-the-art, enterprise content management software solutions will be now available to Perficient's customers.
Perficient supported CrawfordTech's PRO Archiver technology when it was previously known as EMC Archive Services for Reports (ASR). ASR was acquired by Crawford Technologies in 2010 and has been further developed and renamed PRO Archiver. As a premier EMC partner, Perficient has been helping EMC Documentum customers solve their archiving challenges for more than 10 years.
"We are very excited about adding Perficient to our partner program," said Ernie Crawford, President of Crawford Technologies. "Perficient's customers will now have easy access to enabling technology like PRO Archiver and the benefits it brings to EMC Documentum users."
CrawfordTech's PRO Archiver software enables organizations to leverage mainframe reports and customer communications as information assets within their ECM systems. Reports become available throughout an organization and across the Web to meet increased availability requirements. PRO Archiver mitigates compliance risk and lowers infrastructure costs by leveraging retention policy services and life­cycle managed storage.
CrawfordTech's recent acquisition of ASE Technologies in Boston, the developer of the Riptide Server, provides additional solutions for Perficient to bring to their customer base. Riptide Server allows ECM users to more easily leverage the assets they have stored in ECM systems by outputting documents of mixed formats to email, print, fax, PDF or dynamic link, eliminating the need for the originating applications.
"Businesses today are under tremendous pressure to 'do more with less' and yet still provide meaningful information to customers, partners and internal operations," said Ed Rawson, general manager of Perficient's ECM group.
"With the right enterprise content management strategy in place, organizations can dramatically reduce costs and increase productivity by streamlining content-related production and processes. We're pleased to partner with Crawford Technologies to continue helping our clients manage and locate content that is required to make informed business decisions."
About Crawford Technologies
Crawford Technologies is a worldwide leader in print-stream transformation, document re-engineering, workflow, document accessibility and archiving software solutions. Now in their 16th year of business, Crawford Technologies is continuing to grow and expand their solution offerings with recent announcements in the Digital Mailbox Services and Enterprise Content Management markets.
Since 1995, Crawford Technologies' award-winning solutions have helped over 700 companies around the world reduce costs associated with communications' processes by delivering bills, statements and other mission-critical transactional communications to their customers in the format they need, when they need it. This includes alternate format documents in Braille, Large Print, Audio and E-text for visually impaired and print-disabled customers.
With CrawfordTech's range of unique software products and services, our clients simplify, automate and extend document delivery cost effectively - irrespective of current, legacy or future standards in infrastructure or document output. These clients, including four of the top five US banks, four of the top five US insurance companies and four of the world's top five car manufacturers, are realizing high-value results as costs associated with document processes are minimized through automation, new opportunities for savings across critical communications are realized and they react quickly to changes in regulations, policies, business requirements and technical infrastructure.
CrawfordTech's quality software, expert support and transactional document business knowledge help clients to meet operational, service, marketing, legal and compliance requirements and automate the delivery of billions of communications to their customers annually. Simply put, companies look to Crawford Technologies for a platform-independent approach, leading system performance and superior output fidelity. Please visit http://www.crawfordtech.com to find out more about CrawfordTech's clients, people, partners and solutions.