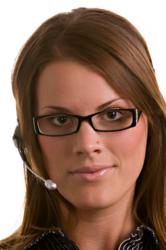 despite being registered on the TPS, we were still getting calls throughout the day...
Basingstoke, UK (PRWEB UK) 19 May 2012
Telemarketing is an area of interest for many legal businesses due to unsolicited sales calls and cold calls that occur throughout the day. This is why many legal companies prefer to use call answering services that telemarketing companies now offer, to field calls away from the office and filter the important calls from the sales ones. It is for this reason that a criminal law firm in London approached Marketing Quotes, as they were getting far to many sales calls on a daily basis.
A senior partner from the law firm commented 'despite being registered on the TPS (telephone preference service) we were still getting calls throughout the day from suppliers, recruitment companies, water fountain companies, the list was endless. Our reception staff were sometimes putting one sales call on hold to answer another. We just got to the point where we thought 'enough is enough' and decided to outsource the calling to a telemarketing company, so they can field calls from our clients and associates from all the others.'
Anne Richards (who works at Marketing Quotes) added 'this is a difficult problem, as one can appreciate that sales people are only doing their job by cold calling companies, however if you are on the receiving end of getting hundreds of these calls a day, it can be very frustrating. We are finding that businesses that are plagued with sales calls are turning to telemarketing agencies so as to filter off work related ones from the sales related ones.'
About Marketing Quotes - Marketing Quotes is a free service to UK businesses to help get free advice and quotes from local marketing agencies.