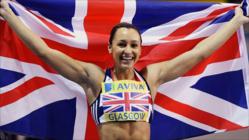 The Games are now only two months away and now is the time to book flights to London to ensure a preferential slot allocation
London, UK (PRWEB) May 20, 2012
Customers of Private Jet Central planning to travel to the Olympic Games in London are advised to book their flights as soon as they can. Major airspace travel restrictions have been announced by the ACL (Airport Coordination Limited) which will come into place from the 14th of July. The restrictions affect 35 airports and airfields in the south of England and require all IFR flights to have a pre-arranged slot allocation. Customers of Private Jet Central who wish to fly private jet from Jeddah to London are advised to book their flights as soon as possible.
Slot Allocation
All flights arriving to 35 airports in the south of England during the restricted period (July 14th-September 12th) must have a pre-arranged slot allocation with the ACL. Slots are allocated from each airfield or airport on a first come first serve basis and must include full details of proposed flight itinerary and aircraft details. With Heathrow and Gatwick only accepting commercial flights during the restricted period slots in the airfields and airports most convenient to London are filling up fast.
Alternative airports to Heathrow and Gatwick for charter flights include Stanstead, Luton, London Oxford, Biggin Hill and Southend. Slots for Stanstead and Luton are already limited and there are restrictions on operating times at many of the other airports. To get a preferred time and date slot customers of Private Jet Central are advised to make travel arrangements at the earliest possible date.
Travel in London
The London Olympics is styling itself as the greenest games yet to be held. People wishing to attend events in and around London are advised that there is no parking for cars at any of the major event sites. The emphasis is definitely on public transport for travel to the games with a particular reliance on river transport to move the hundreds of thousands of people attending the London games.
The Director of Aviation at PJC has said "The London Olympics is will be an exceptionally busy time for us". He went on to say "The games are now only two months away and now is the time to book flights to London to ensure a preferential slot allocation".
People attending the Olympic Games who wish to fly private jet from Kuwait to London can visit the Private Jet Central website. Dedicated flight consultants can make arrangements for charter flights to London and in London itself.
About Private Jet Central
Private Jet Central is a global jet charter company with offices in the United Kingdom, United States and the Middle East. Founded in 2001 they offer a range of jet charter services to business and pleasure users in the UK and Europe. More information on the full range of services offered by Private Jet Central is available from their website at http://www.privatejetcentral.com/ and also by contacting any of their offices by phone or via e-mail.