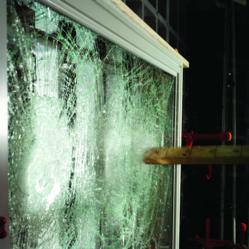 If you live in or near a coastal area now is definitely the time to evaluate the windows on your home to make certain they can stand up to severe weather.
- Ken Kubus
Coastal Products Manager
Simonton Windows
Columbus, Ohio (PRWEB) May 22, 2012
According to the Weather Research Center, Tropical Storm Helene should be the eighth and final named storm of the 2012 Hurricane Season. Five of those named tropical storms --- including Alberto, Beryl, Chris, Debby, Ernesto, Florence, Gordon and Helene --- are predicted to intensify into hurricanes.
According to Jill Hasling, CCM and president of the Weather Research Center in Houston, there is a 46 percent chance of a Category 3 or stronger hurricane to form this year in the Atlantic. There's also a high chance that three additional tropic storms or hurricanes will make landfall somewhere along the United States coast.
"We're forecasting a 60 percent chance of a tropical storm or hurricane making landfall along the Gulf Coast from Louisiana to Key West, Florida and along the Georgia to North Carolina coast during the 2012 Hurricane Season," says Hasling. "We believe there will be eight named storms with five of them intensifying into hurricanes.
The non-profit Weather Research Center, which is also home to the national Weather Museum, has an 89 percent forecast accuracy rate and has been making forecasts since 1985. The meteorologists at the Weather Research Center use a model called Orbital Cyclone Strike Index (OCSI) which uses the solar cycle to predict the risk for coastal residents each hurricane season.
Like many coastal homes, the Weather Research Center and the Weather Museum have impact-resistant Simonton StormBreaker Plus® windows to help protect against high winds and flying debris. "There's an intense peace-of-mind that we have because we know there's never a reason to 'board up' or 'shutter up' in advance of severe weather," says Hasling. "Our StormBreaker Plus windows are working to help protect our structure 24/7 so that we can keep our focus on storm predictions and monitoring.
"Even when Hurricane Ike knocked hard on Houston in 2008 we relied on these windows. That storm hit right on top of us and was an eye-opener. 90-mph winds knocked out power in our area and severely damaged homes, but not our structure."
Constructed to Last
The 70 StormBreaker Plus windows in the Weather Research Center and Weather Museum all feature insulating glass units with impact-resistant laminated glass. This unit consists of a durable interlayer sandwiched between two pieces of glass, along with an outer layer of tempered glass to help resist strong winds and penetration of windborne debris. Even if the outer layer of tempered glass is shattered during a severe weather event, the tough interlayer is extremely resistant to breaking — reducing the possibility of injury or damage.
"If you live in or near a coastal area, especially in the southeast, now is definitely the time to evaluate the products on your home's exterior --- especially your windows, roof, doors and garage doors --- to make certain they can stand up to severe weather," says Ken Kubus, coastal products manager for Simonton Windows. "These windows and patio doors are constructed especially for the severe weather anticipated during hurricane season each year. While homeowners should always heed the advice of officials regarding evacuations, they can do so while knowing the StormBreaker Plus products are helping keep their homes and valuables safe during storms."
In addition to enhanced protection from severe weather, StormBreaker Plus windows and doors offer superior energy efficiency benefits to homeowners, helping reduce energy bills. The windows and doors also reduce outside noise infiltration; and help prevent the sun's harmful UV rays from damaging furnishings. Burglary attempts are also deterred by the impact-resistance of these durable windows and doors.
Approved to the High Velocity Hurricane Zone (HVHZ) certification standards through the American Architectural Manufacturers Association (AAMA) and the Florida Building Commission (FBC) StormBreaker Plus windows and doors are tested in compliance with the windborne debris standards adopted in the International Residential Building Code, and the Florida Building code. This ensures that they can be used in all regions of the country that have building code requirements for impact-resistant products. This includes the Florida coast, the Gulf of Mexico coast and the east coast, and is recognized by the Texas Department of Insurance windstorm inspection program.
Founded in 1987, the non-profit Weather Research Center manages a worldwide forecasting operation and provides groundbreaking research to scientists around the globe. Meteorologists work on severe weather advisories, marine forecasts, long-range outlooks, environmental studies and forensic meteorology services. The Weather Museum is located at 5104 Caroline in Houston, Texas, within the Houston Museum District. For more information, call 713-529-3076 or visit http://www.wxresearch.org.
Simonton Windows produces ENERGY STAR® qualified replacement and new construction windows and doors, including a line of impact-resistant products. Simonton ranked "Highest in Customer Satisfaction with Windows and Doors, Two Years in a Row" in the J.D. Power and Associates 2010-2011 Windows and Patio Doors Satisfaction Studies SM.
Simonton was also ranked #1 in quality in the 2009, 2007, 2002 and 1998 Brand Use Studies sponsored by Builder magazine and has won three Best In Class Awards administered by LBM Journal Research Institute.
Founded in 1946, Simonton's hallmark has been to deliver the industry's shortest, most dependable lead-times. Part of Fortune Brand Home & Security (NYSE: FBHS), Simonton delivers award-recognized products nationwide to key markets throughout the 48 continental United States. Simonton is a founding sponsor of The Weather Museum and a supporter of Homes for Our Troops. For information, call (800) SIMONTON (1-800-746-6686) or visit http://www.simonton.com.
SIMONTON ON-LINE NEWS ROOM: http://news.simonton.com/
Simonton Windows received the highest numerical score among window and door manufacturers in the proprietary J.D. Power and Associates 2010-2011 Windows and Patio Doors Satisfaction StudiesSM. 2011 study based on responses from 2,605 consumers measuring 11 brands and measures opinions of consumers who purchased new windows or patio doors in the previous 12 months. Proprietary study results are based on experiences and perceptions of consumers surveyed in March-April 2011. Your experiences may vary. Visit jdpower.com.
ENERGY STAR is a government program that helps consumers protect the environment through superior energy efficiency and is a registered trademark of the U.S. Department of Energy and the U.S. Environmental Protection Agency.