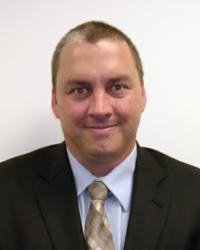 Sauget, Illinois (St. Louis metropolitan area) (PRWEB) May 21, 2012
Freight forwarder FW Logistics recently hired Nick Zezoff as Domestics Operations Manager, according to Mark Cusumano, President and CEO of FW Logistics, a brick and mortar multimodal logistics provider with more than 30 years' experience in all phases of logistics for general, food-grade and hazardous materials.
Zezoff has more than 12 years of management experience in the logistics and supply chain industry. Early in his career, he worked for a major consumer packaged goods manufacturer managing dock scheduling for 100-120 outbound shipments per day. More recently he has worked for 3PLs and transportation providers in roles that have included Freight Broker, Dispatcher/Freight Broker and Operations Manager.
Zezoff majored in Computer Information Systems at SIU Edwardsville. His skills and experience further bolster FW Logistics' strengths, particularly as a domestic freight forwarder.
For more information about Nick Zezoff, read his bio on the Key Personnel page of the FW Logistics web site.
For additional information about FW Logistics and its capabilities as a freight forwarder, visit the Freight Forwarding page of the FW Logistics web site.