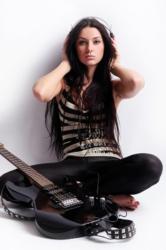 The team at UKMA advise that self promotion is essential for any model
London, UK (PRWEB UK) 21 May 2012
Today heralds the arrival of a brand-new section to UK Model Agencies, a company in the midst of modelling mayhem.
The experts at UK Model Agencies are proud to open their doors and to usher models everywhere to enter inside. With the biggest list of model agencies in one place online, UKMA pride themselves on giving models all the help and guidance they need, sourcing the latest up-to-date modelling news and information and passing it on to their loyal readership.
Jim Dawson, Chief Press officer says, ' along with our partners, La Mode London, we help aspiring models find their footing on the bottom rung of the modelling ladder. We offer all the latest modelling information and news which could potentially help them on their way to the top. How to become a model is the question we get asked the most,' Jim explains.
'There's actually no right and wrong way to become a model and it can be difficult to answer an individual model's query unless we prize some information about them as individuals. This is why we dedicate our time to providing the answers before the questions get asked.' According to Jim, new pages are added daily as the winning team find any relevant knowledge they think would be of help to a model starting out in their career.
Jim continues, ' The best advice we can give to an aspiring model is to get a professionally made portfolio and website. This is undoubtedly the most effective way to gain work. The internet is instant and potential model agencies can see photographs and vital statistics at the click of a mouse.'
The team at UKMA advise that self promotion is essential for any model to do in this modern era, due to the fact that not many model agencies are taking on new faces because of the current economic climate.
'If a model can learn tips and tricks of the modelling industry from the offset, this will really help them gain work faster. Some models emerge into the limelight when they aren't at all ready. They think they are prepared to take the modelling world by storm but unfortunately it's not quite as easy as that. Looks are important, of course, but learning the ropes is just as important too.'
http://www.ukmodelagencies.co.uk prepare models for life in a very competitive industry. They certainly now all the inside information, and aren't shy about passing it on.
'A model portfolio is absolutely essential for any model, and it needs to be professionally done to get anywhere in this extremely competitive business, ' continues Jim.' Holiday snaps or unprofessionally taken photographs can end a model's career before it has even started. Our advice is tailored for all those just starting out in the industry but also for the seasoned pros as well.'
Visit http://www.ukmodelagencies.co.uk to research and find out the modelling facts.