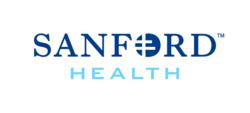 Fargo, ND (PRWEB) May 21, 2012
CARF International announced that Sanford Medical Center Fargo has been accredited for a period of three years for its Inpatient Rehabilitation and Brain Injury programs for both adults and children. The latest accreditation is the 8th consecutive Three-Year Accreditation that the international accrediting body, CARF, has awarded to Sanford Fargo Medical Center.
This accreditation decision represents the highest level of accreditation that can be awarded to an organization and shows the organization's substantial conformance to the CARF standards. An organization receiving a Three-Year Accreditation has put itself through a rigorous peer review process. It has demonstrated to a team of surveyors during an on-site visit its commitment to offering programs and services that are measurable, accountable, and of the highest quality.
About CARF
CARF is an independent, nonprofit accrediting body whose mission is to promote the quality, value, and optimal outcomes of services through a consultative accreditation process that centers on enhancing the lives of the persons served. Founded in 1966 as the Commission on Accreditation of Rehabilitation Facilities, and now known as CARF International, the accrediting body establishes consumer-focused standards to help organizations measure and improve the quality of their programs and services. For more information about the accreditation process, please visit the CARF website at http://www.carf.org.
About Sanford Health
Sanford Health is an integrated health system headquartered in Fargo, ND and Sioux Falls, SD and consists of two long-standing organizations that merged in 2009. Sanford is now the largest, rural, not-for-profit health care system in the nation with locations in 112 communities in seven states. In addition, Sanford Health is in the process of developing international clinics in Ireland, Ghana, Israel and Mexico.
Sanford Health includes 34 hospitals, 116 clinic locations and more than 1,000 physicians in 70 specialty areas of medicine. With more than 20,000 employees, Sanford Health is the largest employer in North and South Dakota. The system is experiencing dynamic growth and development in conjunction with Denny Sanford's $400 million gift in 2007, the largest gift ever to a health care organization in America. This gift is making possible the implementation of the several initiatives including global children's clinics, multiple research centers, eradicating breast cancer and finding a cure for type 1 diabetes. For more information, visit sanfordhealth.org.