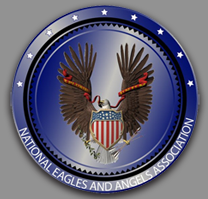 In 2011 alone the company grew 61% despite the economic recession.
Houston, TX (PRWEB) May 21, 2012
The George Jarkesy Show, a nationally syndicated radio program focusing on the intersection of business and politics, welcomed John Engles – the co-founder and vice president of AxoGen on May 5, 2012. The regenerative medical company produces products to facilitate nerve reconstruction and regeneration for people suffering from severe injuries.
In 2011 alone the company grew 61% despite the economic recession. Jarkesy asked Engles about the success despite the difficulty in raising money for the early stages of a biotech company and production of new products. Engles explained that this was due to "deploying more resources out into the field" through more sales and marketing efforts. AxoGen has also introduced 2 new products in the past few years. Engles also stated that the success of these products has been substantial compared to the traditional treatment of auto grafting, showing a "87% return to function" from this new technology. Jarkesy pointed out the $1 Billion market potential for this company to which Engles stated that they "hit 4.8 million in revenue in 2011."
About Jarkesy & Company
George Jarkesy is a money manager and professional investor, respected financial and corporate adviser, and radio host of the nationally syndicated 'The George Jarkesy Show'. He is a frequent market commentator and guest on FOX Business News, FOX & Friends, and CNBC. George started his career in the financial services industry with a New York Stock Exchange member. George also serves on the Finance Committee of the Republican National Committee (RNC) and is an active member of the National Investment Banking Association, The Jarkesy Foundation, Helping A Hero, and Chairman of The National Eagles and Angels Association
About AxoGen, Inc
AxoGen (AXGN.OB) is a leading regenerative medicine company with a portfolio of proprietary products and technologies for peripheral nerve reconstruction and regeneration. Every day, people suffer traumatic injuries or undergo surgical procedures that impact the function of their peripheral nerves. Peripheral nerves provide the pathways for both motor and sensory signals throughout the body and their damage can result in the loss of function and feeling. In order to improve surgical reconstruction and regeneration of peripheral nerves, AxoGen has developed and licensed patented and patent-pending technologies, which are used in its portfolio of products. This portfolio includes Avance® Nerve Graft, the only commercially available allograft nerve for bridging peripheral nerve discontinuities (a gap created when the nerve is severed) of up to 70mm in length.
AxoGen's portfolio also includes AxoGuard® Nerve Connector, a coaptation aid allowing for close approximation of severed nerves, and AxoGuard® Nerve Protector, a bioscaffold used to reinforce a coaptation site, wrap a partially severed nerve or isolate and protect nerve tissue. AxoGen is bringing the science of nerve repair to life with thousands of surgical implants of AxoGen products performed in hospitals and surgery centers across the United States, including military hospitals serving U.S. service men and women.
AxoGen is the parent of its wholly owned operating subsidiary, AxoGen Corporation. AxoGen's principal executive office and operations are located in Alachua, FL.