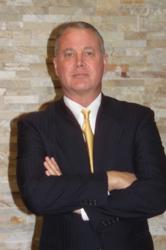 "Rollover accidents are among the most deadly"
Houston, TX (PRWEB) May 21, 2012
Houston 18 Wheeler Accident Attorney Greg Baumgartner applauds new proposed rules for large trucks and buses. Recently, the US Department of Transportation's National Highway Traffic Safety Administration (NHTSA) proposed a new motor vehicle safety standard, which would require electronic stability control (ESC) devices on large trucks, motor coaches and buses.
Electronic Stability Control devices are made up of sensors and an onboard computer that monitors the vehicle's response to steering input and can apply vehicle brakes selectively and also monitors the vehicles power in order to prevent a loss of control. This technology has proven very effective in preventing accidents from a loss of control that frequently lead to a rollover accident. ESC devices help drivers maintain control of the vehicle in emergency situations when a vehicle might otherwise skid out of control. ESC devices do not activate very frequently and are designed specifically to prevent loss of control at highway speeds or on slick roads.
The new proposed rules are based on extensive research, which indicates that over 50% of large truck and bus rollover accidents could be prevented by the use of such devices. "Rollover crashes for buses are some of the most deadly accidents and account for a large percentage of fatalities from bus accidents said Baumgartner a Texas 18 wheeler accident lawyer. Other studies have indicated that for passenger cars and pickup trucks, ESC devices can reduce single vehicle highway speed accidents by up to 49% and multiple vehicle highway speed accidents by up to 20%.
Electronic stability control systems have been available and a feasible technology for quite some time. Many cars and trucks have utilized electronic stability control in prior year models and starting with the 2012 model the ESC devices are mandatory for passenger cars and light duty trucks.
The new rule as proposed, would require the stability devices as standard equipment beginning sometime in the future after the adoption of the standard. Several new trucks, motor coaches and buses already include ESC devises. As with other new rule making, the proposed rule will be published in the Federal Register and the public, manufacturers and trade groups will have an opportunity to comment on the standard.
The proposed ESC rules once adopted and implemented will serve to protect not only occupants of large trucks and buses but also the motoring public.
About the Baumgartner Law Firm
The Baumgartner Law Firm is a Texas personal injury law firm that has developed a niche in truck accidents resulting in serious injury or wrongful death. The firm has represented hundreds of victims of commercial vehicle accidents across the state of Texas over the last 25 years.