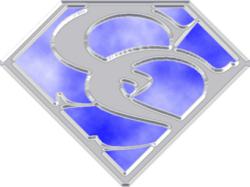 Since you were staring at your computer screen anyway, why not learn something new today!
Columbia, SC (PRWEB) May 21, 2012
Southside Solutions, LLC – an Independent Software Vendor operating in the state of South Carolina since 2006 – has recently launched a new, easy-to-use website based on Microsoft's ASP.NET technology. The change was implemented by the company Founder and CEO, Christopher Carl Kennedy, to make the site and its' resources easier to access and download.
Features of the new site include easier navigation, an updated Product description section, an updated Store and a new Links section, as well as easy access to free full version and demonstration software for Windows, Linux and Android devices. Some of the available product titles under the site's Downloads section include:

MyDictionary SE for Android
Word of the Day .NET Lite Edition for Windows
Word of the Day X Lite Edition for Linux
MySoftware Suite 7 for Windows Demo Edition
QuickQuiz SE Lite for Android
Also available at Southside Solutions, LLC's new website are free online versions of the company's Word of the Day vocabulary software and QuickQuiz trivia game. Word of the Day Web Edition teaches users 366 words and definitions via rote memorization and QuickQuiz Web Edition is a great way to exercise perspicacity and have a little fun during the day. Both are waiting for the public to give them a try at http://southside-solutions.com. Since you were staring at your computer screen anyway, why not learn something new today!
About Southside Solutions, LLC:
Southside Solutions, LLC was established during 2006 in Columbia, SC upon the principle of providing high-quality software at reasonable prices. Since then, the company has been distributing free and affordable software using an Internet sales model. Today, Southside Solutions continues to manufacture productivity, education and academia related software and advocate education to all who want to learn.
Media Contact:
Christopher C. Kennedy
803.661.3040
Southside Solutions, LLC