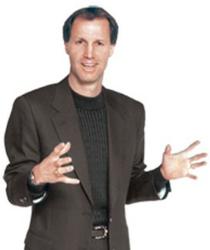 For the first time ever, I am making available my best-selling "Psychology of Asking" (10-CD audio program) in digital streaming and MP3 format, giving you immediate access to this incredible and valuable training
Stockton, CA (PRWEB) May 20, 2012
Jeffery Combs, entrepreneur, sales coach, and author, will release his highly acclaimed Psychology of Asking program in a special digital package this Sunday. For more information on Jeffery Combs and his new digital product, please visit http://www.jefferysgoldenplan.com/asking-home.
As an ambassador of change, Jeffery Combs has assisted thousands of entrepreneurs in transforming to success through his content rich seminars, life changing workshops, and world class products, such as his audio CDs.
"For the first time ever, I am making available my best-selling "Psychology of Asking" (10-CD audio program) in digital streaming and MP3 format, giving you immediate access to this incredible and valuable training," says Mr. Combs, who was recently featured on The Balancing Act TV show, which aired on Lifetime Television, discussing his book 'The Procrastination Cure'. "In this powerful digital program, I will teach you the skills that I and many other top salespeople have developed and perfected to create multiple seven-figure income results so that you can become a Master Asker!"
The Special Digital Package of the Psychology of Asking Program also includes some special bonuses, such as the audio CD '7 Steps to 7 Figures', 25 of Jeffery's Millionaire Video Tips, and a 15 minute free coaching call with Jeffery Combs himself.
While the combined ala carte value of these items are over $325, the Psychology of Asking Digital Program will be available on Sunday, May 20, at http://www.jefferysgoldenplan.com/asking-home/ for only $47.