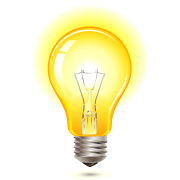 Houston, TX (PRWEB) May 20, 2012
Texas Electricity Ratings, an independent consumer advocacy and shopping website for deregulated electricity in Texas, has re-launched their website with a new look and feel and improved design. The goal is to create a better user experience to help shoppers leave customer reviews, research electricity providers, and find the right electricity plan to meet their needs.
In preparation for the busy summer shopping season, Texas Electricity Ratings has also updated their Provider Rankings, revealing a new #1 electricity provider: Bounce Energy. Bounce Energy's innovative approaches to interact with and serve their customers, along with their excellent customer satisfaction have placed them consistently at or near the top of the of the Texas Electricity Ratings rankings.Texas Electricity Ratings's unique proprietary rating system, which is comprised of Public Utilities Commission complaints, the pricing of electricity plans, rewards programs and customer benefits, user submitted reviews and much more, is designed to paint a complete picture of the different companies selling electricity service in Texas.
The newly designed website boasts improved navigation which will allow customers to jump to any other area of the site with only a few clicks. A convenient Quick Links bar allows customers to move from the different customer reviews for each different electricity provider by selecting from a convenient drop-down menu. Shoppers who have left a review can then immediately transition to researching other electricity companies with an easy click.
From a shopping perspective, the site now boasts new features to help educate customers and allow them to make informed decisions. Plans all have icons with mouse-over text that indicates whether a plan is Fixed, Variable, Indexed, or Pre-Paid and explains exactly what that means for shoppers. Plans now also have easy access links to the Electricity Facts Label for plans, which is the fine print for each electricity plan and a must-read for shoppers. For Month-to-Month plans with a promotional rate, where the kWh rates will change after a special introductory price, Texas Electricity Ratings now shows the roll-off rate (when provided by an electricity company) which will give customers an idea of what their electricity rate will be when their promotional period expires. Shoppers can also sort the available plans in their area by their Texas Electricity Ratings score, the plans with the lowest rates, company name, or contract term. They can also quickly sort plans by energy type and renewable energy plans.
With the new redesign, TexasElectricityRatings.com looks to take another big step forward in helping customers understand the Texas deregulated electricity market and make informed decisions about the best options to fit their home energy needs. When customers rate, everyone wins. Additional information and illustrations of the re-design can be found on the Texas Electricity Ratings Blog.
Founded in 2009, Texas Electricity Ratings (http://www.TexasElectricityRatings.com) is the largest and most comprehensive website on the Internet where people can review, rate, and research the different electricity providers operating in the state of Texas. TexasElectricityRatings.com helps people make informed buying decisions through their customer reviews platform and is a reliable source for valuable consumer insight, advice, in-depth electricity company service evaluations, and personalized recommendations. The mission of Texas Electricity Ratings is to help Texas consumers use the power of information to find, compare and buy electricity service from the best providers. The company motto of "When Customers Rate, Everyone Wins" serves to enforce the company's belief that Texans can have an active hand in the electricity marketplace and that everyone's choice matters.