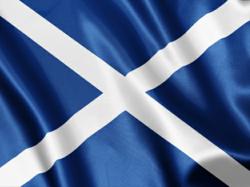 Scotland is a place where entrepreneurial spirit thrives, and Motherwell is showing that it is ready for business by doubling its record for April start up formations
Motherwell, UK (PRWEB UK) 20 May 2012
Company formation experts Duport.co.uk have found that Motherwell has set a new record for new company formations in April, with a total of 59 – an incredible 168% increase on its previous record.
The previous high was hit in April 2007 at the height of the economic boom, when 22 new companies were formed in Motherwell.
"Beating a company formation record by 168% is just an astounding figure," stated Duport.co.uk's Managing Director, Peter Valaitis.
"Scotland is a place where entrepreneurial spirit thrives, and Motherwell is showing that it is ready for business by doubling its record for April start up formations.
"Motherwell hasn't just beaten its previous record, it's absolutely smashed it – and what's really remarkable is that it's happened during a recession."
The town of Motherwell is also planning to boost the economy of its town centre with the addition of two Park and Ride car parks. The plan is designed to provide secure parking for commuters using Motherwell train station, and freeing up parking in the centre of town.
"In Motherwell, commuters are parking in the town centre car parks and the introduction of two new park and ride car parks should free up badly needed spaces for shoppers which, we hope, will help increase footfall and improve the local economy in the town centre," said Graham MacKay, head of roads and transportation for the North Lanarkshire Council.
With new businesses booming and plans to make the town centre more amenable for shoppers, Motherwell is providing a great environment for e ntrepreneurs and start up companies in 2012.
Duport.co.uk is a leading UK company formation agent, operating in the UK for around 15 years. Duport registers around 10,000 new companies each year using its Companies House approved software. The Company Register which is maintained by Companies House contains public information about Limited companies and directors.