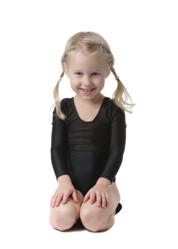 (PRWEB UK) 21 May 2012
Young children can learn the core skills of gymnastics in a fun way with a new exclusive junior coaching programme being introduced by David Lloyd Leisure.
Gymnastics All Stars, which is aimed at helping youngsters develop fundamental skills in strength, flexibility and co-ordination whatever their ability, is endorsed by Total Gymnastics - established by three-times World Champion Beth Tweddle MBE.
Director of Total Gymnastics, Beth Tweddle, says: "It is fantastic that David Lloyd Leisure have added gymnastics to their 'All Stars' portfolio; here at Total Gymnastics we believe that every child should have the opportunity to taste gymnastics, no matter what their ability."
The programme, which adds to David Lloyd Leisure's Tennis and Swimming All Stars exclusive junior coaching courses, is initially being offered to three and four-year-olds at eight clubs and will be extended to five to seven-year-olds at those venues from September.
Europe's premier sports, health and leisure group plans to roll out Gymnastics All Stars to other clubs at a future date.
Gymnastics All Stars follows the Total Gymnastics Gym Stars programme which is built around a badge award scheme, providing children with an inspiring and exciting way to build skills, step by step, through the use of simple equipment such as bean bags, balls and ribbons in a fun and safe environment.
Perfect for young beginners, it teaches basic movement skills that are equally beneficial in other sports and kids activities, and provides a great foundation for learning about discipline, leadership and concentration while building self-confidence.
Sarah Hobbs, head of sport, health and fitness at David Lloyd Leisure, says: "We are very excited about adding Gymnastics All Stars to our package of exclusive junior coaching programmes, which have proved incredibly popular.
"Every parent wants their child to learn the basic abilities that are essential to their early development and this programme is brilliant for teaching those core skills.
"Furthermore, we are absolutely delighted that this programme has the full backing of Total Gymnastics and Beth Tweddle – an amazing champion who is a wonderful role model for any aspiring, young gymnast," she adds.
Gymnastics All Stars is currently available at David Lloyd gyms in Beckenham, Farnham, Finchley, Hampton, Leeds, Raynes Park, Solihull Cranmore and West Bridgford.
For more on Gymnastic All Stars, go to http://www.davidlloyd.co.uk
Note to editors: For further information about this press release, contact the David Lloyd Leisure press office on 01707 289833 or email press@davidlloyd.co.uk
About All Stars
In summer 2009, David Lloyd Leisure– the UK's leading tennis provider– unveiled its plan to get 20,000 youngsters active and playing tennis across the country. Tennis All Stars, designed in partnership with the Lawn Tennis Association (LTA), is a revolutionary coaching programme for 3-17 year-olds.
An All Star's tennis journey can begin at three years old – this is when children can start to enjoy the fun and social aspects of ball games. Players then progress through a colour-coded system of red, orange, green and yellow based on age and level, and are also given the opportunity to compete at almost every stage.
Swim All Stars follows the high standard of the Amateur Swimming Association (ASA) and all children's courses follow the ASA National Plan for Teaching Swimming, which is a world-recognised programme for teaching children to swim.
David Lloyd Leisure offers progressive swimming lessons in its pools for all ages, from babies and toddlers through to teens.
Note to editors: For further information about this press release, contact the David Lloyd Leisure press office on 01707 289833 or email press@davidlloyd.co.uk
About David Lloyd Leisure Group
The David Lloyd Leisure Group operates 80 clubs in the UK and a further 10 clubs across Europe.
David Lloyd Leisure has over 450,000 members and employs 6,000 people. This includes an expert health and fitness team of over 1,800, while it contracts the services of more than 400 tennis professionals.
Across all clubs, David Lloyd Leisure has over 150 swimming pools (of which half are indoor) and offers over 10,000 exercise classes per week. Every week 20,000 children learn to swim at David Lloyd Leisure and 14,000 learn to play tennis. Its racquets facilities are unparalleled with 700 tennis courts as well as 180 badminton courts and 140 squash courts. Additional facilities include health and beauty spas, club lounges with free internet access, crèches, nurseries and specialist sports shops.