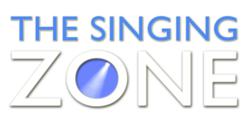 Beverly Hills, CA (PRWEB) May 22, 2012
The popular voice training program, Sing with Freedom and it's website affiliate, TheSingingZone.com has recently seen an increase in enrollment amongst the 'beginning singer' sector of its students. Perhaps the success of popular reality television programs and contests for singers has helped give a push, but there may be more to it. The program, not specifically targeted towards beginners, but singers of all levels, offers pre-recorded, singing lessons online which address a student's unique needs, skill level and ultimately aids in their success. The results of which can be dramatic, as the creator of the program, Per Bristow has seen.
"The program encourages students to get comfortable and have fun with making mistakes rather than always focusing on being 'perfect.' The result of this commitment, regardless of a singer's previous singing experience, is a new or renewed sense of joy in their singing. This then leads to confidence which ultimately leads to how to sing better," says Bristow. "Really it addresses the inner confidence level first and then builds their skill set through training rather than building the skill set in order to find the inner confidence needed. I think because of that, The Sing with Freedom program really does address the unique need of its students."
A new student who may have trepidation, wariness, nervousness in regards to singing, which according to Bristow happens quite often, is taught not to ignore that but rather to use it. The aim is to reframe a student's mindset as both pre-cursor and companion to their vocal training. Therefore, not only are students of the Sing with Freedom program being taught methods to improve their singing, but to address their confidence and engagement level. The encouragement to "have fun" is a real draw. Isn't that why many people want to sing anyway? It's no wonder beginner singers would want to try that out.
The Singing Zone has created an enormous online presence for itself and has garnered thousands of students from over 102 nations, demonstrating the program's ability to help the common human need for self-improvement.
In addition, online singing lessons allows students to work in the comfort, convenience and privacy of their own space and on their own time. A place where, hopefully, the freedom and comfort to make mistakes allows for a beginner to really explore and discover what their capabilities. The videos in the program have a lighthearted and personal touch which does all the more to make a new student feel comfortable. All of this can clearly add up to increased enrollment...and perhaps the finales of shows such as The Voice and American Idol serves as a little inspiration as well.
Per Bristow is a vocal and performance coach based in Los Angeles, California. He is the creator of The Singing with Freedom program and The Bristow Voice Method - the method that for more than 15 years, has empowered thousands of singers and speakers from over 100 nations to repair, build and free their voices. "The Bristow Voice Method is designed to bring the individual to significantly greater levels of well-being, self-confidence, creativity and health, in addition to dramatically and rapidly improve communication, presentation and performance skills." For more information on any of these programs, please visit http://www.TheSingingZone.com or http://www.PerBristow.com.