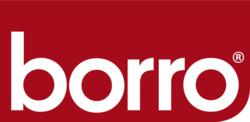 New York, NY (PRWEB) May 21, 2012
In light of National Small Business Week, borro, the leading personal asset lender, recently commissioned a survey conducted online by Harris Interactive in April among over 2,000 U.S. adults ages 18 and older, which revealed that a vast majority (91 percent) of U.S. adults agree that small businesses are important to economic recovery. More than 4 in 5 (84 percent) say they prefer to support small businesses rather than large corporations.
Issues securing financing appear to be a correlating factor in the growth of small business as 4 in 5 U.S. adults (80 percent) agree that it should be easier for small businesses to get financing. More than half (52 percent) of U.S. adults say they would be more likely to start their own small business if that were the case. Among those who have started their own business, more than one in five (22 percent) found that they were unable to capitalize on potential business opportunities due to lack of financing.
"It is not surprising to learn that small businesses are being affected by difficulties securing financing," said Paul Aitken, borro CEO. "There is a great demand for small business owners to access financing quickly and our research demonstrates that this demand is not being met by banks and other traditional lenders."
Troubled Economy
At this time, however, 2 in 3 U.S. adults (66 percent) say they would not want to start their own business because of the current economic climate. In fact, only 6 percent are currently trying to start their own business, while three times that many (18 percent) say they would like to, but are not yet trying to do so.
The survey also discovered that many U.S. adults have strong opinions regarding the amount of support small businesses receive. In fact, two in five adults (41 percent) report that small businesses receive too little support from the federal government and even more U.S adults (51 percent) feel small businesses receive insufficient financial support from banks.
To help bridge the financing gap for American entrepreneurs and small business owners, borro, the leading personal asset lender, offers short-term loans secured against high-value personal assets including jewelry, fine art, antiques and luxury automobiles.
"The vast majority of our client's need access to financing on a short-term (6-12 month) basis and because banks have not eased their stringent credit guidelines, Americans are turning to alternative means to secure financing," said Aitken. "In March alone, we distributed over $1,000,000 in loans to small business owners and entrepreneurs in the U.S., many of whom were initially turned down by banks."
Survey Methodology
This survey was conducted online within the United States by Harris Interactive on behalf of borro from April 24-26, 2012 among 2,213 adults aged 18 and over. This online survey is not based on a probability sample and therefore no estimate of theoretical sampling error can be calculated. For complete survey methodology, including weighting variables, please contact Katie Timinsky, ktiminsky(at)gibbs-soell(dot)com.
About borro

borro provides loans of $1,000 – $1,000,000 secured against personal assets including jewelry, luxury watches, gold, fine art, antiques, luxury cars, fine wine and other high value assets.
borro's valuation experts have over 100 years combined experience from the leading auction houses, including Sotheby's, Christie's, and Bonhams.
All assets are stored in secure and insured specialist vaults/premises. Fine art and antiques are stored at fine art storage specialists and luxury cars are stored in a dehumidified and climate controlled premises.
borro offers appointments at their valuation center, home visits, and various premium collection options including same day couriers. All these services are fully insured and provided for by borro.
All assets are fully insured whilst in storage with borro for the duration of the loan.
Founded by Paul Aitken in 2008, borro's investors include Augmentum Capital, European Founders Fund, Eden Ventures and Octopus Investments. These companies have invested in LinkedIn, We7, Betfair, Egg, Sportingbet, Facebook, and more.
borro is a registered trademark of Borro Limited.
borro is licensed by the City of New York under the Collateral Loan Brokers Law, Article 5 of the New York General Business Law, license number 1412743.
About Harris Interactive
Harris Interactive is one of the world's leading custom market research firms, leveraging research, technology, and business acumen to transform relevant insight into actionable foresight. Known widely for the Harris Poll® and for pioneering innovative research methodologies, Harris offers expertise in a wide range of industries including healthcare, technology, public affairs, energy, telecommunications, financial services, insurance, media, retail, restaurant, and consumer package goods. Additionally, Harris has a portfolio of syndicated offerings that complement our custom solutions while maximizing our client's research investment. Serving clients in over 215 countries and territories through our North American and European offices and a network of independent market research firms, Harris specializes in delivering research solutions that help us – and our clients – stay ahead of what's next. For more information, please visit http://www.harrisinteractive.com.
Editorial Contact:
Katie Timinsky, Gibbs & Soell, ktiminsky(at)gibbs-soell(dot)com
Kyle Kuhnel, Gibbs & Soell, kkuhnel(at)gibbs-soell(dot)com
Caroline Gennaro, Gibbs & Soell, cgennaro(at)gibbs-soell(dot)com