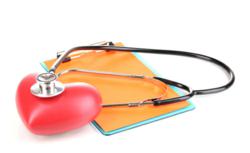 (PRWEB UK) 18 May 2012
For the last decade, HealthExpress has been the leading online clinic operating in the UK. It has recently expanded into the European market by launching HealthExpress.eu, which offers treatments for a number of different medical conditions. The range of products available has now been increased and medication for high blood pressure and high cholesterol will be available to buy online at HealthExpress throughout Europe as well as within the UK. In addition to the new medications that have been added, patients and visitors will be able to find information relating to the conditions, such as various causes, symptoms and treatment options.
High cholesterol is a serious condition because it is associated with the development of a number of health problems, such as coronary heart disease. It occurs when levels of harmful cholesterol – low density lipoprotein – are too high, which in turn can be caused by genetic or lifestyle factors. Patients who have been diagnosed with high cholesterol and recommended a particular treatment will now be able to buy certain medications online at HealthExpress. They will have the option of both branded and generic medications, including Simvastatin, Crestor, Rosuvastatin, Zocor, Lescol, Lipostat, Fluvastatin, Lipitor, Pravastatin and Atorvastatin.
High blood pressure is also a condition that can lead to serious heart problems. It is a particularly dangerous condition because it does not usually cause any notable symptoms, so sufferers will be unaware that they have it. For this reason, it is often referred to as the "silent killer." Treatment can take the form of simple lifestyle changes, but in some circumstances medical treatment will be required. Patients who have been recommended either Amlodipine, Bendroflumethiazide, Lisinopril or Ramipril will now be able to buy these medications securely online, using the straightforward ordering process on HealthExpress.eu.
HealthExpress Company Information
HealthExpress is an online clinic specialising in providing treatment, support and advice for common embarrassing medical conditions and lifestyle problems. Launched in 2002, they provide their patients with a discreet, confidential and secure way to order prescription medication online by completing a free online consultation with a registered doctor.
For more details, visit the website at http://www.healthexpress.eu/ or contact HealthExpress on 020 7084 7594 or via email.
HealthExpress is a brand name of Hexpress Healthcare Ltd, 138 – 140 Mitcham Road, London SW17 9NH