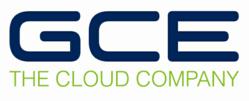 Reston, VA (PRWEB) May 21, 2012
GCE today announced the rollout of the GCE Big Data and Analytics Cloud for the General Services Administration (GSA) USASpending.gov website, one of the most widely used websites to track and analyze Federal spending.
The USASpending.gov website provides a one-stop destination for all Federal spending information, including grants, contracts, direct loans, and payments. As one of the most widely used sites for Federal spending information, the site is a vital mechanism for delivering transparency on government activities to the general public.
The GCE Big Data and Analytics Cloud is a highly scalable Big Data framework for storing and managing data, and a toolset for performing consumer-grade search and analysis on that data. In order to lower the overall cost of running the USASpending site and simultaneously put in place a platform for rapid scalability, GCE relaunched the original site in April 2012 with the Hadoop-based GCE Big Data and Analytics Cloud.
"Given the large volume of information on contracts and grants transactions at USASpending.gov, GCE's Big Data solution is ideally suited to meet current and future scalability requirements without sacrificing performance," said Ray Muslimani, Founder and CEO, GCE. "We have established a long track record bringing innovative technologies to the Federal government. GCE is excited to have worked with GSA to utilize the latest Big Data solutions to not only provide cost savings, but also move to a leading-edge framework that is poised to handle increasing demands for more types of spending information."
About GCE
For more than a decade, GCE has been an established industry leader in the development of innovative technology solutions. The GCE Cloud offers a wide range of business services, including financial management, asset management, procurement, Big Data and Analytics, and litigation support services. For more information, visit us at http://www.GCEcloud.com.