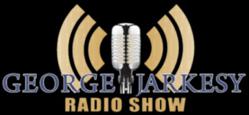 This JOBS ACT...eases regulations on the registration provisions [but] does not ease...the laws on the anti-fraud prevention
Houston, TX (PRWEB) May 22, 2012
Stanley Sporkin, a former judge of the United States District Court for the District of Columbia, and appointed by Ronald Reagan, joined The George Jarkesy Show to talk about the JOBS Act and how it will affect small business jobs.
A former Federal Judge, Sporkin received an A.B from Pennsylvania State University in 1953, and an LL.B from Yale Law School in 1957. Judge Sporkin has worked in Washington D.C in private practice and worked for the Securities and Exchange Commission from 1961 to 1981, and from 1981 to 1986 he was general counsel to the Central Intelligence Agency. In 1979 Sporkin was awarded the President's Award for Distinguished Federal Civilian Service and is currently a member of the Gavel Consulting Group. The Jumpstart Our Business Startups (JOBS) Act was signed into law April 5th, 2012 and essentially will make it easier for startups and small companies to raise funds, especially through crowdfunding. Former Judge Sporkin tells The George Jarkesy Show, "We have to make sure this JOBS ACT isn't a delusion. While it eases regulations on the registration provisions what it does not ease is the laws on the anti-fraud provisions."
Jarkesy stated after the show his appreciation for the former judge, "Thanks to Mr. Sporkin for his involvement in Wall Street 1 2 1 in Orlando, Florida. Mr. Sporkin's commitment to growth companies in America is second to none. His service to our country is something every American should appreciate."
You can hear the full interview by Clicking Here.
The George Jarkesy Show airs live from 4-5 PM, Monday through Friday. Past shows are archived on The George Jarkesy Show website at http://www.georgejarkesy.com and Apple iTunes.
About Jarkesy & Company
George Jarkesy is a money manager and professional investor, respected financial and corporate adviser, and radio host of the nationally syndicated 'The George Jarkesy Show'. He is a frequent market commentator and guest on FOX Business News, FOX & Friends, and CNBC. George started his career in the financial services industry with a New York Stock Exchange member. George also serves on the Finance Committee of the Republican National Committee (RNC) and is an active member of the National Investment Banking Association, The Jarkesy Foundation, Helping A Hero, and Chairman of The National Eagles and Angels Association