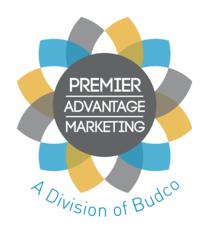 We offer marketing experience to diversify the message and the experience in direct mail marketing to help generate more leads
Indianapolis, IN (PRWEB) May 18, 2012
Premier Advantage Marketing continues to grow as they expand their reach into the insurance space and specifically in the Medicare Supplement and Medicare Advantage mailings. "With an estimated 10K people turning 65 every day the premise of the marketing structure is fear of loss," said Tom Emmerson, VP of Sales and Marketing. "We offer marketing experience to diversify the message and the experience in direct mail marketing to help generate more leads for our clients," added Emmerson.
Major carriers also attended the Issues & Trends in Medicare Supplement Insurance Conference across the U.S. With seminars for the latest practices for consumer lead generation, what is happening next for MedAdvantage and prescription drug programs, and setting up a call center, Premier Advantage Marketing took away a breadth of knowledge. "The biggest change influencing the industry is technological innovations," according to Jeff Cline, president of 1-800-Medigap. "We are experts in bringing the offline marketing to customers in the online space, and offer a true advantage to the insurance customers who work with us," continued Emmerson.
About Premier Advantage Marketing
Premier Advantage Marketing, a division of Budco, leads the way in managing and executing strategic direct mail marketing campaigns. With more than 30 years of experience in direct mail, they have a powerful understanding of the messages that impact consumers. The customer service, production and creative teams of professionals that make up Premier Advantage Marketing lead the way in managing and executing successful direct mail marketing campaigns. With dedication to implementation and attention to detail, projects become successes as they move from development to mailbox.
Premier Advantage Marketing clients get the resources of a big corporation with the fast turnaround time and one-on-one attention of a small business. Whether the goal is to sell more products, build stronger relationships, or feature new services, direct mail helps achieve success. Learn more about direct mail and marketing strategies at Premier's direct marketing blog at directmailmarketing101.com.