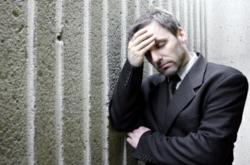 As someone who has battled depression I know just how important it is to make sure that the information we provide is not only helpful but also easily accessible
Palm Springs, CA (PRWEB) May 21, 2012
Embracing Depression recently announced the launch of its newly redesigned website EmbracingDepression.org. The new and improved website went live on May 15, 2012 and provides over 150 pages of quality information about the mental illness, depression.
Embracing Depression breaks down the information about this medical condition into a series of 12 complementary categories with various articles pertaining to the subject matter of each category. It provides a clear, unbiased look at the issues concerning depression as well as what the latest research studies about the illness indicate.
The website redesign has divided the website into easily managed and descriptive major categories that cover every aspect of depression including:

Depression Treatment
Signs and Symptoms of Depression
Types of Depression
Causes of Depression
Natural Remedies
Depression Tests
Self Help
Facts
Commonly Asked Questions
In addition to the latest information on depression, EmbracingDepression.org provides a valuable resource for people whose lives are affected by the medical condition - whether it be a person suffering from the medical condition or a loved one of a person battling the illness. The wide range of topics covered under the depression umbrella means that any person who is seeking information about depression will find it within the new website. For example, anyone searching for information about depression in men, women, children, teenagers, or the elderly will find specific, detailed information provided in an easy to follow format.
"As someone who has battled depression I know just how important it is to make sure that the information we provide is not only helpful but also easily accessible," said Ellen Dyson, the creator of Embracing Depression. "I want to make sure that the people who come to the website are getting accurate and concise information in a manner that is easy enough for the casual visitor to follow but detailed enough that a person looking for more detail about a particular issue will be helped."
The new website redesign was built with a very modern and stylish blue/brown color scheme and utilizes wordpress technology. It has a slideshow on the home page that shows the latest articles in a random format as well as a list of the main categories and most recent posts. The photos for the website were purchased via iStock Photo.
Embracing Depression serves as a trusted source of information about depression for those who have it and those who wish to understand more about the medical condition that affects over 20 million people a year.
About EmbracingDepression.org
EmbracingDepression.org is one of the most trusted sources of information about depression on the internet. It provides the latest research news as well as concise, easy-to-follow information that is helpful to anyone who is battling depression or who is seeking to understand more about this illness. For more information about depression please click here to visit EmbracingDepression.org.