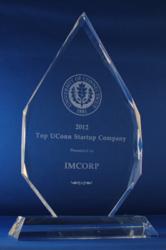 Manchester, CT (PRWEB) May 20, 2012
IMCORP, the leading global provider of the Factory GradeSM test for power cable, is proud to be recognized by the University of Connecticut as its Top Startup Company. Founded in 1997, IMCORP's unprecedented diagnostic performance has fueled double digit growth in the utility industry, a major share of collector system commissioning at renewable energy sites across North America, and expansion of business onto four continents.
IMCORP's technology improves all citizens' quality of life by enhancing the reliability of electric power delivered to them by means of underground power cables. To date, their testing has saved 21 million feet of cable from being disposed of unnecessarily.