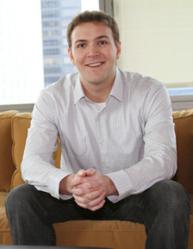 There are hundreds of SAT books full of information, but none that tell you HOW TO USE that information - that's what Own The SAT is all about.
New York, NY (PRWEB) May 19, 2012
Walk into any bookstore and you'll find countless SAT books of every imaginable variety. Some of these books are specific, addressing only subjects such as SAT Math, whereas others are extremely broad, some well over 1,000 pages in length. Anthony-James Green, president of Test Prep Authority and noted SAT expert, noticed a problem: despite all the excellent information that these books contain, there's hardly any advice on how to use it.
"To get a perfect SAT score, there's actually very little information that you need to know," says Green of his test prep method. "If you have a decent understanding of high school math, know ten grammar rules, and have good vocabulary, you're set. All that information is already out there, published in a thousand different places. The problem is that no one ever shows students how to use it."
Green has been an SAT instructor his entire career. While he was still a junior at Columbia, he founded a tutoring company (since sold), which at its peak employed over 35 tutors in New York City, Boston, and Providence. He's tutored nearly 300 students himself, and his curriculum is taught around the world via community centers, schools, and other individual tutors. As a result of his extensive experience with the SAT, he's had a lot of time to delve deeply into all the materials available to students.
"There's a reason why people still need tutors," says Green. "There's an incredible amount of information out there, but students have a lot of trouble putting it to use. It's difficult to hand a high school junior a 1,200-page manual and just tell them to "get to work." It's the exact same reason why med schools exist - people can find information on surgery, biology, etc. all over the place, but they need to figure out how to use that information before they become doctors. After years of using and reviewing these books, I figured it was time to help students out with a book of my own. Rather than repeat the same facts as everyone else, I wanted to show students how to use them."
Ask Green about his test prep philosophy and he will be very quick to point out that he doesn't view the SAT and ACT as "events" - he views them as "processes." According to Green, students who get the best SAT scores aren't the ones who follow a "magic bullet approach." Instead, the students who most excel on these exams are the ones who start planning as early in advance as possible and work via a disciplined and constantly refined system.
"If a student wants incredible test scores, he needs to learn how to plan from day one until test day. Students need to figure out where they currently stand, what scores they're trying to achieve, and what they have to do in order to get those scores by the deadline. Once students set this framework up, they have to go through a rigorous series of diagnostic exams, identifying their exact strengths and weaknesses and constantly analyzing their progress. If a student can identify, isolate, and eliminate his weaknesses one by one, and if he stays with this process using pigheaded discipline from start to finish, he's going to crush any exam that he takes."
Green has taken his entire process and published it in his new manual, Own the SAT, which he hopes will give students a new outlook on the SAT prep process. Green, who charges $350/hour for his services in Manhattan and online, was happy to share his process with a wider audience.
"I want as many students as possible to know the right process. I can only teach so many people at a time - for the millions of students who can't use my services each year, this book is a chance to study the same way that all my students do."
The manual can be purchased for $34.95 via its website:
It currently comes with a free download of Anthony's other guide, The Perfect 12 Manual for the SAT Essay. Own the SAT covers topics ranging from proper test prep reading strategy and guessing tactics to setting up planning calendars and taking diagnostic exams in the most efficient ways possible.
Own the SAT is published by Test Prep Authority, a free ACT and SAT practice and resource center established by Green in late 2011. Users interested in learning more about Green's methods can sign up for his free SAT prep membership.
Anthony-James Green is the president and founder of Test Prep Authority. He is widely regarded as one of the best SAT tutors in the country. He currently resides in downtown Manhattan.