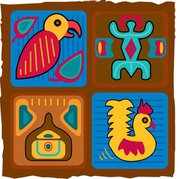 Be aware of "unofficial" cabs and avoid using them.
Denver, CO (PRWEB) May 19, 2012
LatinExplore's travel tips while in Costa Rica are designed to help travelers focus on enjoying their vacation. Costa Rica is still considered a safe haven within Central American tourism. Millions of tourists travel to Costa Rica each year to enjoy a safe and happy adventure.
However the old adage of much rather being safe than sorry applies. LatinExplore's helpful tips can help alleviate the stress traveling ads in regards to personal safety.
In 2006 Costa Rica deployed the first group of Tourist Police, focused on tourist assistance and crime. These officers are easily identifiable by their white uniform shirts with the words "Tourist Police" clearly printed on the back.
As of April 4, 2011 according to the United States Department of State Bureau of Diplomatic Security (OSAC), there are currently around 140 officers with more deployments planed in the future. A few of the initial Tourist Police areas of deployment are: San Jose, the Guanacaste beaches, Jaco, Monteverde, Arenal, Los Chiles (border with Nicaragua), and Quepos, the location of Manuel Antonio National Park.
If a traveler does become a victim of a crime they can contact the Tourist Police by calling 2286-1473. Travelers can also call the police emergency number (911).
Tips for travelers who intend to rent a vehicle:
Be sure to purchase locally valid car theft insurance. Do not leave anything visible in the car. Never leave luggage in an unattended parked vehicle. Park the vehicle in paid lots when possible. If lots are not available park in lighted and well populated areas.
Tips for travelers using local taxis:
Be aware of "unofficial" cabs and avoid using them. "Unofficial" cabs do not have an identifying roof mount, do not have a company logo and generally don't have a meter. There have been reports of extreme overcharges to customers using cabs without meters according to OSAC.
Tips for travelers using buses:
Keep your bags and other personal belongings in your sight. Do not use the storage bins. During periodic stops thieves could target belongings stored in bins.
Travelers should be aware of the fact that U.S. style of street addresses do not exist in Costa Rica. Addresses start with a common landmark and then give the meters and direction.
Looking for more travel tips, vacation idea's or discounted packages to Costa Rica? Contact Monica (head of operations for LatinExplore) or one of our friendly travel agents at 1.888.340.4943 or by e-mail at customerservice(at)latinexplore(dot)com