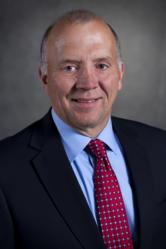 "We strive to continually position our team in order to best navigate the real estate opportunities ahead." - Ronald Schiferl
Minneapolis, MN (PRWEB) May 21, 2012
CSM Corporation, a leader in real estate development and management, is preparing for recovery in the real estate market with several new hires and an
internal promotion:
Aaron Russell — hired for the newly created role of Director of Asset Management
Jean Samayoa — hired as Asset Manager
Drew Johnson — hired as Manager of Commercial Development
Ronald Schiferl — promoted to Senior Vice President of Commercial Properties
"We see potential opportunities coming down the pipeline in the areas of development and acquisition; this investment in our infrastructure will enable us to capitalize on these opportunities", comments Gary Holmes, CSM President and CEO. CSM continues its search for additional staff experienced in commercial real estate acquisitions and development.
Ronald Schiferl adds, "This focus on better understanding the portfolio value and opportunities will strengthen CSM within the market, allow for more informed decisions and prepare for the future of commercial development and leasing. Given opportunities such as Central Park Commons, our recent redevelopment of the Lockheed Martin site into a major retail complex, we strive to continually position our team to best navigate the real estate opportunities ahead."
Aaron Russell Aaron joins CSM from Principal Real Estate Investors in Des Moines, Iowa, where he served as the Senior Asset Manager since 2005. In his position with CSM as the newly created Director of the Asset Management department, Aaron will oversee the commercial portfolio of over 10 million square feet. His leadership in asset management will be utilized to maximize the properties and their potential and evaluate opportunities as the market allows.
Jean Samayoa Jean Samayoa, Asset Manager will serve under Aaron's direction and manage a portfolio of approximately 2.3 million square feet of commercial space with additional responsibilities of twenty-five multi-family communities.
Drew Johnson Manager of Commercial Development, Drew Johnson assists in all aspects of sourcing opportunities and executing strategies for the acquisition and development of office, industrial and retail product types.
Ronald Schiferl Ron has an extensive background as a finance executive with experience as CFO, COO and a "big 4" audit and consulting partner. Before joining CSM he was CFO for the Community Preservation Corporation in New York, NY. Additional highlights of his career include positions with Naterra Land, Inc., Opus Corporation and KPMG, LLP. At CSM, Ron provides strategic leadership of the commercial properties division in analyzing and creating business plans that maximize the return on assets, directing finance and research activities and overseeing development projects. Ron joined CSM originally in August 2011 in a newly created role as the Vice President of Commercial Properties.
About CSM Corporation
CSM Corporation, founded in 1976, is headquartered in Minneapolis. CSM Corporation engages in the acquisition, development, leasing, management, and ownership of quality real estate assets. The company's extensive portfolio includes 10 million square feet of retail and industrial space, multi-family residential communities and hotel properties across the continental United States. For more information, visit http://www.csmcorp.net.