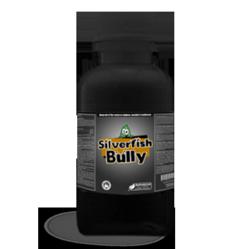 The product offers a way for property owners to get rid of silverfish safely
San Diego, CA (PRWEB) May 21, 2012
There are numerous kinds of pests that can infest a place. Silverfish is one of those pests. If a group of it is not promptly eliminated, damages to various home items are to be expected. And so, MyCleaningProducts.com produced a pesticide-exempt solution to eliminate them with effectiveness but without risking anybody's health and the environment.
That said pesticide-exempt solution basically refers to Silverfish Bully. The product offers a way for property owners to get rid of silverfish safely. And by safely, it means no threat to health and the environment.
Learn More About Silverfish Bully.
What make Silverfish Bully safe are primarily the ingredients used to produce it. Because MyCleaningProducts.com is a green online company, its products are all made with natural ingredients and of course, that includes Silverfish Bully.
And thanks to those natural ingredients, MCP was able to accomplish its goal of providing effective and safe household cleaning solutions. Among the other products that it supplies are Rusterizer for rust removal, Molderizer and Safe Shield for mold remediation and Bed Bug Bully for bed bug elimination.
Get the Complete List of MyCleaningProducts' Cleaning Solutions.
Specifically, MyCleaningProducts.com's natural ingredients are from the remote areas in Peru. And to show gratitude to the country that made it possible for the company to produce safe and effective cleaners, MCP partnered with the "Salud & Musica" Foundation.
With every cleaner purchased, the green company donates an amount to the foundation. The money is used to help build school buildings for the unfortunate children.
Additionally, the company also gives back to its customers. Every now and then, the company offers deals and packages that will surely benefit its clients. Just last week, it offered a 17% discount to all of its products. This week, it gave customers a special treat by waiving off the shipping cost for its selected green cleaners.