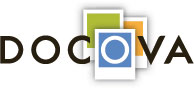 Burlington, Ontario (PRWEB) May 24, 2012
DLI.tools Inc, a leading Enterprise Content Management Technology Vendor supporting Microsoft, Lotus Domino, and Open Source Web Technologies, has announced Malcolm Hollis LLP has selected the Lotus® Domino® version of DOCOVA® ECM to address how the commercial building consultancy manages, shares, assembles and accesses the collection of documents, emails, images and other files needed to complete their projects.
Working with DOCOVA ECM business partner Time Technology Ltd, the fast growing commercial building consultancy Malcolm Hollis LLP needed to address how they managed their documents, emails, images, policies and processes across the organization.
"DOCOVA was an extremely good fit for Malcolm Hollis," states Andy Brittain, Head of Sales & Marketing for Time Technology Ltd., "They can leverage off their existing infrastructure and DOCOVA represents a good investment that will provide ECM capabilities for the future."
With content issues starting to affect productivity, the possibility of not passing regulatory compliance requirements and other indirect costs were becoming a concern. Here's what DOCOVA is starting to address and eliminate within the commercial building consultancy:

Processes and policies were not always followed, leading to important documents being "misplaced"
Large attachments were sent over email multiple times to multiple recipients resulting in duplicate copies
Version control was not rigorously managed leading to multiple versions of documents and confusion
Surveyors and administrators spent a significant amount of time locating relevant job documentation
Storage was reaching capacity, in part due to duplicated files, affecting system performance
IT and the Help Desk spent a significant amount of time on document management related issues
It was not known whether the current document management environment would pass an ISO9001 audit - without this accreditation, participation in certain tenders would be limited
The volume of physical storage internally and with 3rd parties (paper storage) was growing rapidly and becoming more costly
"One of the key decisions for us was that DOCOVA can deliver an architecture that supports running either internally, hosted or in the Cloud. We really like the flexibility DOCOVA provides for our business and is clearly a platform for now and the future" states Nilesh Morjaria, Malcolm Hollis LLP.
DOCOVA ECM enables project teams, departments and organizations to start simple and go big to get a handle on their own version of Content. Beyond just simple file sharing, DOCOVA ECM offers access to your business documents, content and records from anywhere, on any device: PC, tablet (iPad, Android, etc), or smart phone (Android, iPhone, Blackberry, etc). DOCOVA can be deployed in Private and Hybrid Cloud environments or be consumed on the public cloud version at docova.net.
DOCOVA quickly allows you to get a handle on your processes by easily configuring features like multi-level, multi-function workflow, version control, social features, and desktop integration to applications like Microsoft Office, Outlook/Exchange and IBM Lotus Notes. Learn more at http://www.docova.com.
About Malcolm Hollis
Malcolm Hollis is the UK's longest established and fastest growing commercial building consultants, with a network of offices across the UK and Ireland.
About DLI.tools Inc
Over 300,000 users from Market leaders like General Electric, HSBC, Bank of America, Nokia, Proctor & Gamble and Boeing count on DLI.tools' web technologies to make daily activities more efficient. Learn more at http://www.dlitools.com.
About Time Technology Ltd.
Time Technology has been providing IT Services and Solutions to IBM Lotus customers since 1993. Today they specialise in the customisation, configuration and implementation of DOCOVA, and the provision of a Service Desk function that delivers Managed Contracts and Consultancy Services for IBM Lotus infrastructure and applications.
Time Technology's dedication to IBM Lotus technology sets it apart from other providers, enabling it to provide the very best in technical service and advice to the IBM Lotus community.
DOCOVA, DOCOVA.net, the DOCOVA mark are trademarks or registered trademarks of DLI.tools Inc. DLI.tools, DLI.tools logo, are trademarks or registered trademarks of DLI.tools Inc. in the United States, other countries or both. IBM, Lotus, Lotus Notes and Domino and Lotus Domino are registered trademarks or trademarks of International Business Machines Corporation in the United States, other countries, or both. All other trademarks and registered trademarks are the property of their respective owners.