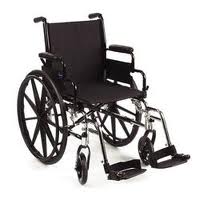 increased risk of fractures of the hip, wrist, and spine
San Diego, CA (PRWEB) May 21, 2012
The media spotlight is often a double-edged sword. No one knows this better than people who suffer from Nexium severe adverse events and have filed Nexium Lawsuit. And yet, gossip and rumor-mongering aside, the real story here is being overlooked according to Sean Burke of AttorneyOne.
In April 2012, MHRA published an article revealing that there is recent epidemiological evidence of an increased risk of fracture with long-term use of PPIs (Proton Pump Inhibitors), including Nexium. Nexium, manufactured by AstraZeneca, is a medication that people take to prevent on-going heartburn. A recent study, published on January 31st 2012, in the British Medical Journey, showed that postmenopausal women are at a 35% increased risk of hip fractures if they regularly use PPIs, including Nexium, and that risk increases to more than 50% among women with a history of smoking.
According to court documents, on April 19th, 2011, an Ohio woman, Ginny Begin, filed a lawsuit Texas Southern District Court (case no. 4:2011cv01489) against AstraZeneca, alleging that she suffered bone deterioration and fractures from Nexium. Begin started taking Nexium daily from 2003 until early 2011. She suffered a broken leg in July 2005 and again in 2007 due to bone deterioration. Plaintiff claims that the side effects of Nexium caused her bones to degenerate, resulting in multiple breaks.
The American College of Gastroenterology reports that more than 60 million Americans experience heartburn at least once a month.
AttorneyOne.com, a recognized authority on law, can provide helpful advice and simple solutions including how to get in contact with legal counsel so that, in case of Nexium severe adverse events, someone can easily and inexpensively deal with it. As Mr. Burke, director of Media Relations for AttorneyOne.com, added, "What all this information really illustrates is that threat from Nexium remains. For that reason, our focus should squarely fall on getting the word out and assisting people in finding the right legal assistance."
In May 2010, the FDA issued a warning regarding the increased risk of fractures of the hip, wrist, and spine from Nexium and other PPIs. In March 2011, the FDA stated that the risk of low levels of magnesium in the blood (hypomagnesemia) if taken for a long time was linked to Nexium (and other PPIs). Hypomagnesemia can result in serious side effects, such as muscle spasm, irregular heartbeat, and seizures.
AttorneyOne.com has further information on Nexium lawsuits including how to get in contact with legal counsel.
Headquartered in San Diego, CA Attorney One was founded in 2004 and is not a law firm. They offer a nationwide legal service which helps consumers find the best representation for their legal needs. You can learn more about Nexium at our website. You can also find us on Facebook at http://www.facebook.com/AttorneyOne. Checkout earlier news from us at http://www.prweb.com/releases/2012/5/prweb9517268.htm.