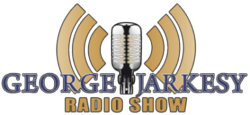 If you put these coins in your account, you'll get those exact same coins out when you draw from the account in 10, 20, or 30 years, whenever you need it
Houston, TX (PRWEB) May 21, 2012
George Jarkesy, host of The George Jarkesy Show, announced an exclusive promotion from the United States Gold Bureau to offer up to a 1% match for clients opening a Precious Metals IRA account.
The announcement came during an appearance by U.S. Gold Bureau Chairman, Matt Ferris, during the May 18th broadcast of The George Jarkesy Radio Show. The offer is valid for clients who select the U.S. Gold Bureau as the supplier of precious metals for their IRA. For clients acquiring proof coins, the match amount is a full 1% of the total value of the IRA. For clients acquiring raw coins, the match amount is .25%.
"The federal government now allows U.S. citizens to hold gold, silver, platinum, and palladium in their IRAs," said Ferris. "We're not talking about ETFs or mining stocks, we're talking about actual physical metal."
"Everyone has this fear that when the time comes to claim their IRA holdings, what they hoped would be there isn't really there," said George Jarkesy, host of the show. "The opportunity to hold tangible assets in a retirement account gives investors a real sense of confidence because gold is something you can see, you can hold it in your hands."
Once an account has been established and funded, whether by rolling over assets from an existing account or through new contributions, investors can select the specific precious metals products that they would like to hold within their IRA. Options include: American Eagles, and select coins from government mints in Australia, Austria, Canada, Mexico, and the Isle of Man.
"There's something comforting about knowing exactly what your IRA contains," said Jarkesy. "If you put these coins in your account, you'll get those exact same coins out when you draw from the account in 10, 20, or 30 years, whenever you need it."
To take advantage of the offer, clients should contact the U.S. Gold bureau at (800) 752-2254 or visit the website at neaagold.com.
George Jarkesy encourages listeners to call into the show Friday with their questions about gold, silver, and precious metals, by calling (888) 9-George, (888) 943-6743, or tweeting their questions to @jarkesy.
The George Jarkesy Show can be heard live, Monday through Friday, at 4 p.m. EST at georgejarkesy.com. For more information about the United States Gold Bureau visit neaagold.com.
George Jarkesy is a money manager and professional investor, respected financial and corporate advisor, and radio host of the nationally syndicated "The George Jarkesy Show." He is a frequent market commentator and guest on FOX Business News, FOX & Friends, and CNBC. George started his career in the financial services industry with a New York Stock Exchange member. George also serves on the Finance Committee of the Republican National Committee and is an active member of the National Investment Banking Association, The Jarkesy Foundation, and Chairman of The National Eagles and Angels Association.
About United States Gold Bureau
Austin, Texas based United States Gold Bureau was founded to offer investors a new approach to acquiring precious metals based on a philosophy of education, personal attention and respect. The firm offers clients a safe, secure and private way to take control of their finances by offering a wide range of precious metals bullion and investment grade certified coins direct to the public.