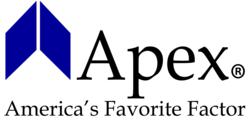 SMS scores are already impacting professionals in the transportation industry, especially those involved collisions, regardless of fault.
Fort Worth, TX (PRWEB) May 21, 2012
After years of development FMCSA's current CSA/SMS rating methodology intended to improve road safety, is based on questionable data and negatively impacting good, safe carriers. Proposed changes, available for review until May 29 at CSA's website, may be a step in the right direction, but may also be overlooking crucial elements such as crash accountability. SMS scores are already impacting professionals in the transportation industry, especially those involved collisions, regardless of fault.
The current proposed changes include ratings addressing cargo/load securement, and more accurately identifying Hazardous Materials loads, carriers and violations. Changes attempt to align SMS scores with existing Intermodal Equipment Provider and Commercial Vehicle Safety Alliance regulations. New regulations would delineate between vehicle or driver violations, identify carriers transporting passengers and expand upon current terms such as "inconclusive" and "insufficient data." The proposed changes would also differentiate between crashes with injuries and fatalities.
A major oversight of the scoring system lies in the absence of assigning crash accountability. Any documented collision reduces a carrier's safety score, possibly taking them off the road, regardless of driver responsibility. As of May 2012, FMCSA has suspended any effort towards reviewing crashes for fault or providing collision details or police accident reports along with the score to designate crash accountability.
Apex's concerns regarding the negative impact of CSA/SMS scores under the current scoring model are shared by other trade professionals who are actively working to address these issues. By working with the Alliance for Safe, Efficient and Competitive Truck Transportation (ASECTT), the American Transportation Research Institute and transportation lawyer, Henry Seaton, Apex strives to protect and educate professionals in the industry.
###
ABOUT APEX CAPITAL
For over sixteen years, Apex Capital, based in Fort Worth, Texas, has been a leader in providing freight bill factoring services for the trucking industry. Over the years, our company vision has remained the same: to be known for the legendary service we provide, the value we create, and the flawless execution we deliver. We want to provide more than just cash for our clients. To us, it's about the service and most importantly the relationship. Apex is different and it's our people that make us different. We value honesty and integrity as much as the freight bills we buy. That's one of the many reasons we've been voted as America's Favorite Factor and have been one of the top companies to work for in Texas for 5 years. For more information call 800.511.6022 or visit http://www.apexcapitalcorp.com.