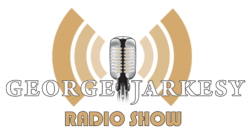 A real opportunity for manufacturing to have a rebirth in this country.
Houston, TX (PRWEB) May 21, 2012
On May 16, The George Jarkesy Show went live from KPMG's Energy Conference in Houston, TX. The show welcomed Kathryn Klaber, the President of the Marcellus Shale Coalition to talk about the Shale Gale panel. The Panel discussed shale oil and the outlook for the source of energy in the future.
Jarkesy asked about the panel discussion regarding shale as a "greater source of gas."
Klaber replied that "the kind of blending of technology of horizontal drilling with hydraulic fracturing to untapped levels of geology" allows us "to become more efficient."
Jarkesy then inquired about the domestic growth of shale in the future. Klaber replied that the panel believes that America will "diversify from gas to shale oil" in the future. She added optimistically that shale is "reasonably priced energy" and "a great mix for American jobs and a real opportunity for manufacturing to a have a rebirth in this country."
Jarkesy agreed with her stating, "cheap energy is one of the keys to America's success" in both the past and future.
Klaber continued by stating that shale is "a new energy source that…is very cost effective" again reinforcing the optimistic outlook for shale oil in the future.
To hear this episode please click this link.
About Jarkesy & Company
George Jarkesy is a money manager and professional investor, respected financial and corporate adviser, and radio host of the nationally syndicated 'The George Jarkesy Show'. He is a frequent market commentator and guest on FOX Business News, FOX & Friends, and CNBC. George started his career in the financial services industry with a New York Stock Exchange member. George also serves on the Finance Committee of the Republican National Committee (RNC) and is an active member of the National Investment Banking Association, The Jarkesy Foundation, Helping A Hero, and Chairman of The National Eagles and Angels Association
About Marcellus Shale Coalition
Founded in 2008, the Marcellus Shale Coalition (MSC) works with exploration and production, midstream, and supply chain partners in the Appalachian Basin and across the country to address issues regarding the production of clean, job-creating, American natural gas from the Marcellus and Utica Shale plays.
We provide in-depth information to policymakers, regulators, media, and other public stakeholders on the positive impacts responsible natural gas production is having on families, businesses, and communities across the region.