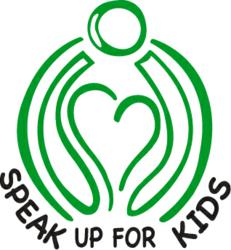 It is all about the kids. It is about our future. It is about HOPE! What better investment can we make today in our own communities? The issue is real and the solution is right here, right now through Guardian ad Litem"
West Palm Beach, FL (PRWEB) May 23, 2012
On Friday, Speak Up! For Kids of Palm Beach County underwrote the 15th Circuit Guardian ad Litem Volunteer Recognition Luncheon, recognizing each GAL volunteer, honoring dependency court Judge Ronald D. Alvarez, pledging $70,000 to the GALs as well as the program that trains, recruits and supports court-appointed advocates for children in dependency court, and the very success stories they are committed to creating.
The luncheon ceremony was hosted by Michael Williams, WPTV anchor, and was held at the Embassy Suites Hotel in West Palm Beach. Williams spoke to over 200 volunteers known as GALs, who advocate for the more than 1,000 abused, abandoned, and neglected children in Palm Beach County who enter dependency court each year. GAL volunteers are community civilians who go through a 3-day training and are approved to advocate for children's best interests and wellbeing as their case moves through dependency court. The GALs were the local heroes all were in attendance to honor.
"Our volunteers work tirelessly to provide support for children who need a helping hand and pave a future of hope and emotional security when these kids need it most," Williams said. "It is my honor to be here to recognize their efforts and continue to do what I can to make sure we care for the children in our community."
Circuit Director, Cicely Roberts and the Guardian ad Litem Program honored Judge Ronald D. Alvarez. "Today we are pleased to honor Judge Ronald D. Alvarez. Judge Alvarez has heard thousands of cases and we honor him as he places the best interest of our community's abused, abandoned and neglected children above all else." Judge Alvarez has been a circuit court judge for over 19 years. The Palm Beach Post has referred to him as one of the 100 people who has made a difference in Palm Beach County.
There to celebrate the GALs were two young gentlemen who have been benefactors of the dedicated GAL volunteers who advocated for them. The testimony of the boys' relationship with their GALs touched the hearts of many and allowed eyes to be opened to the forever impact a GAL can have on a child's life.
About the Guardian Ad Litem Program:
The volunteer Guardian ad Litem, makes independent recommendations to the court by focusing on the needs of each child. They work with families and children to represent the children's best interests within the legal system. The Guardian ad Litem Program is currently seeking additional volunteers and training is set for mid-June, to join please contact Peter Braun at (561)355-2773.