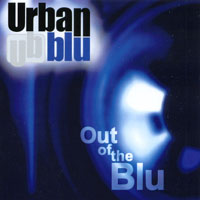 I'm so honored and blessed to have the opportunity to be featured on The Jazz Network Worldwiide. Jaijai Jackson is a seasoned jazz pioneer and is revolutionizing jazz and how it reaches the masses" ~ Dez
Atlanta, GA (PRWEB) May 21, 2012
The Jazz Network Worldwide is a place that shares the musical journey's of artistic expression of many of its members. Multi-instrumentalist, Fernandez Billingslea, fondly known as 'Dez' to his associates in the music industry, has lead a very exciting musical career. After numerous musical compositions and many stage performances a shocking experience occurred. Back in September 2009, "Dez" found himself at the brink of death, holding on to his strong faith through a very rough "out of the blue' bout of pancreatitis. "I guess God had to get my attention," explains Dez.  "He has allowed me through all my trials, tribulations to continue to use the gift that he gave me."
Garnering over 27 years of musical experience, Dez has launched his lifelong passion of playing jazz and owning his own recording company. To date Dez' has shared the stage with national artist like Najee, Herbie Hancock, TS Monk, Eric Benet, Cassandra Wilson, Tuck & Pattie, Steve Turre & Sanctified Shells, Regina Carter, Claudia Villella, Cyrus Chestnut, Papo Vazquez, David S. Ware, Amel, Dr. Billy Taylor, and Gonzalo Rubalcaba.  Currently Dez is the President/CEO of Urban Blue Entertainment Inc. and under  this umbrella he utilizes his expertise as an accomplished producer, composer and multi-instrumentalist.
Being a musician and composer of music Billingslea noticed how quickly the music industry was changing with the explosion of the internet making the world a smaller place and technology allowing the world to be more accessible. "Social media is becoming an indispensable part of the marketing mix, not only for the music business, but also for many other types of businesses.  It's one of the best ways to reach fans, customers, or clients. It was important to me to launch my own social network, not only to share my musical expertise, but to use this platform for blogging, open forums to discuss the variables of life through my experiences, to the authentic leanings to health and wellness making sure that I use my personal experience as a conduit for someone elses life no matter what side of life they walk on," says Dez.
"Out Of The Blu" is Dez's current CD in the marketplace as he is evolving and assembling his new self-produced and engineered musical endeavor entitled "Awakening" offering his new perspective on life, and its meaning. "Dez is a magical soul, he shares his story in such a way that gives you a sense of value upon your own life, his story is quite compelling and his music is the perfect backdrop for this understanding. We are excited to be the first to hear a sneak peek of his new project "Awakening" before its release in early 2013," shares Jaijai Jackson, the creator of The Jazz Network Worldwide social network.
To join 'Dez's' bandwagon, be sure to swing by his new social network at http://urbanblumusic.com as well as visiting The Jazz Network Worldwide http://www.thejazznetworkworldwide.com May 21-27 to enjoy the soulful jazz flavors of his CD "Out of The Blu". For purchase go to http://www.cdbaby.com/cd/urbanblu.