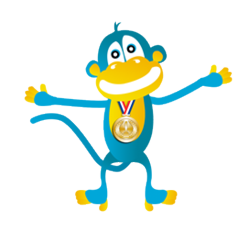 This innovation will never go away and will be developed further to cater more powerful mobile phone services in the future.
Perth, Western Australia (PRWEB) May 21, 2012
Spanky Media aims to provide businesses and organisations with efficient and attractive websites. The company also develops innovations in WordPress development to deliver quality websites and, at the same time, meeting the different demands of clients especially those who are always on the go.
While accessing the internet from a mobile device is no longer new, there is a renewed interest in mobile website development now that there is an increased availability of devices that are WAP 2.0 ready. Since there is an abundance of XHTML developers, it is no wonder why Spanky Media wants to remain as the leading company in Australia that brings affordable web design using this particular type of platform.
According to the Australian Communications and Media Authority, there were more than 21.26 million mobile phone users since the year 2007 and the rise of people who will own mobile phones in the country were expected to rise at 7.6% yearly. Out of the 21.26 million people who use mobile phones, 4.5 million of them use 3G mobile services and the number will increase to 192% yearly because most phones created these days are now capable of WAP 2.0.
Due to the rise of the number of Australians relying so much on their mobile phones, this has also affected the way people do their online transactions as more and more Australians are comfortable making their purchases using their mobile phones. On the other hand, there are now numerous website owners and administrators who love to work on their websites from their mobile phones.
The convenience to do custom WordPress development from mobile phones has some drawback, each model or brand is uniquely made. This means that a particular website may look and function differently from one mobile phone to the other. For business owners, not being able to tap the power of mobile web design can mean loss of a lot of revenue. Spanky Media, on the other hand, can help create specialised versions of any website that is intended only for the type of mobile phone that exists in the market. This makes online blogging and website updating from mobile phones easy and convenient for the customers.
With this idea, business owners who aim to stay afloat have better leverage over their competitors if they use mobile website development. This innovation will never go away and will be developed further to cater more powerful mobile phone services in the future. In fact, Google's previous CEO Eric Schmidt said to "put your best people on mobile" simply because mobile today is the fastest industry in the planet thus its development is aggressive to meet the demands of many mobile phone users. This is the reason why most mobile phone services these days are created with powerful apps that are intended in mobile browsing. And as long as there is development in mobile phones, with respect to mobile browsing, expect that Spanky Media will always be there to provide the latest innovation in mobile website development.
Be on top of your league with mobile website development. Talk to us at 1300 729 261 or visit our website at http://spankymedia.com.au/.