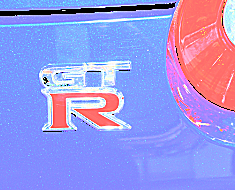 Racing from zero to 60 mph in just 2.72 seconds, this speed fiend joins the elite ranks of Lamborghini and Ferrari.
Irvine, CA (PRWEB) May 19, 2012
For 2013, the classic GT-R receives a number of modifications to make its performance even more impressive. A retuned suspension, smoother transmission, and boost in horsepower bring the GT-R up one more notch. The GT-R comes back with its same race-ready look, sporting bold quad tailpipes and an oversized rear diffuser, but the interior has been enhanced for improved comfort and convenience.
As a result of the improvements, the GT-R Premium gets bumped up by $7,000 for a base price of $96,820. Despite the price increase, the GT-R remains a steal considering its top-notch performance that is comparable to sports cars demanding twice the price.
Be sure to check out zAutos.com for a full review of the 2013 Nissan GT-R. Alongside an in-depth review of the GT-R, readers will also find pricing information, fuel and safety stats, and performance data for the popular car. A complete list of standard and optional features is also available as well as informative videos. In the zAutos gallery, consumers can see over 80 up-and-close images of the Nissan GT-R. To check out reviews of other cars, click on the "Car Research" tab on the zAutos homepage.
zAutos.com offers over 4,000 instructional car videos and 10,000 vehicle eBrochures to help consumers in their search for a car. Visitors to the site can customize their own vehicles with the new Build a Car application or search for over one million pre-owned cars for sale with the used car search tool. The website also follows the latest auto news that affects consumers. The newest feature on zAutos.com is the Car Concierge, which guides consumers step-by-step through the car selection process. Whether searching for a new vehicle or catching up on the latest developments in the automotive industry, zAutos.com is a consumer's go-to resource for auto information on the web.