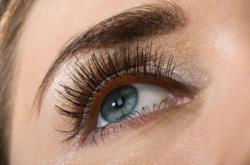 more favorable strengthening eyelashes for healthier and maximum growth
Miami, FL (PRWEB) May 19, 2012
TheBeautyPlace.com features Talika, beauty products ranging in eyelash treatments, eyebrow definers, and eye-area skin care. The online retailer features the cosmetic line's best-selling and highly reviewed beauty items.
Talika Eyelash Lipocils is a treatment for the growth and strengthening of eyelashes. It is a best seller due to its natural ingredients made up of vegetal extracts and the promise of longer and stronger lashes. The consultants at TheBeautyPlace.com recommend the eyelash growth product to clients who favor the use of mascaras to lengthen and thicken lashes. Clients state they find more favorable strengthening eyelashes for healthier and maximum growth as opposed to applying mascara for its superficial lengthening of lashes. "I decided to try the Eyelash Lipocils and found that I rather flaunt my real, healthy looking eyelashes, than always applying mascara because I felt self-conscious about my how my eyes would look. I gave it an opportunity and I was impressed! My eyelashes look great," stated Sophia, a loyal client of TheBeautyPlace.com. The application may be familiar to mascara wearers because it is with the use of a wand similar to that of a mascara brush. A tube can last about 28 days, if applied, every day.
Talika Oil-Free Conditioning Cleanser is the online retailer's newest best-selling eye makeup remover. It cleanses while conditioning eyelashes, moisturizing them for gentle cleansing and healthy promotion of eyelash growth. The oil-free cleanser cleanses eyelashes from the toughest of makeup, waterproof mascara. The consultants recommend to their clients, eye makeup has to be removed effectively because of the eye's sensitive nature. If makeup is not properly removed bacteria can grow, causing eye irritation and in some cases infection. The conditioning cleanser was formulated to be gentle on sensitive skin and eyes and its ingredients cleanse skin leaving it soft and refreshed.
Talika Eyebrow Extender is used to fill in sparse eyebrow areas. Many clients contact the online retailer interested in the eyebrow filler. It uses a transparent gel containing fibers that adheres to existing eyebrows. The consultants state the gel is not glue, but a method to make eyebrows look thicker and fuller. It is especially beneficial for eyebrows that have been plucked and waxed improperly and perfect for a client looking for a temporary solution. Rebecca, lead consultant of the online retailer stated, "The client applies the gel and can wait for their real eyebrows to fill in. Many clients continue using the product long after their eyebrows fill in because they appreciate the defined and groomed look the Eyebrow Extender gives."
TheBeautyPlace.com is a leading online retailer of professional beauty products for hair and skin care needs. Find some of the industry's top beauty brands at extremely competitive prices. Hair products offered by TheBeautyPlace.com range from professional flat irons to products for hair loss. Quality skin care products address skin concerns from anti-aging to acne-prone skin.
Follow TheBeautyPlace.com
On Twitter: @TheBeautyPlace
On Facebook: Facebook.com/pages/TheBeautyPlacecom/125435188536?ref=ts
TheBeautyPlace.com Blog: http://www.blog.thebeautyplace.com