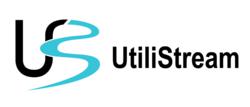 The most significant benefit of UlitiStream is helping the customer manage the risks associated with equipment failure.
(PRWEB) May 19, 2012
Greensboro, NC: UtiliStream, a powerful utility management solution, was launched today by ESG Energy. UtiliStream is a comprehensive utility management tool that offers businesses simplicity and affordable risk management. As a result, the benefits of utility management are available to a much broader audience, including businesses, medical facilities and educational institutions.
UtiliStream is delivered by ESG Energy, an award-winning provider of energy procurement, analytics and management services.
"UtiliStream represents a new era in utility management intelligence," said John Chapman, VP of Finance at ESG Energy. "With UtiliStream, management of electric, gas, water and solid waste is easy and fast. It is now possible for companies of all sizes to immediately enjoy the power of predictive analytics and continuous commissioning. The most significant benefit of UlitiStream is helping the customer manage the risks associated with equipment failure."
As a utility management solution, UtiliStream securely handles large volumes of data and creates reports normalized for a number of customizable factors. Data is exportable into other business analysis systems already in use, so there's no new software or hardware to install.
"Strong demand from businesses of all sizes continues to fuel the growth of SaaS Enterprise Level Energy Management solutions. Investing in a management tool will pay for itself quickly through reduced costs due to improved monitoring and risk management," said Craig Whittaker, President of ESG Energy. "UtiliStream was designed with billing error identification and equipment performance analysis at its core."
One of the unique features of UtiliStream is its ability to immediately integrate onsite energy sensor feedback. This allows a UtiliStream engineer to alert the customer of an issue that would normally be recognized weeks later when the utility bill arrives. "This could potentially save the customer a lot of money, both in energy costs and the cost replacing a piece of vital equipment and a freezer full of meat ", said Jeff Stallings, an engineer working with UtiliStream.
UtiliStream is a robust online utility management solution, bringing the benefits of historical and predictive analytics and risk management to a broad range of businesses through an affordable subscription model. Delivered by ESG Energy, a leading provider of energy analysis and management services, UtiliStream was designed by a team of energy, mechanical and software engineers to provide businesses with greater insight into their utility costs. Visit http://www.utilistream.com for additional information or call 800-964-3465 .