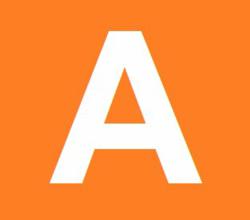 Discover the most popular news and stories on every topic, all available on Alltopics.com
(PRWEB) May 20, 2012
Playing safe or playing smart? Gaming.alltopics.com celebrates the awesome and truly inspiring experience of modern gaming. Simple act of playing a game turns into a wonderful journey – thanks to the whole branch of articles, images, videos and news related to the compelling world of gaming.
As video and computer games have been central to mass culture for many decades, gaming.alltopics.com provides reader with the professional, yet still entertaining set of info on gaming. Game design, performance, imaginary worlds, nonlinear narration - readers can get insight from today's industry leaders with news, articles, interviews and analysis of global gaming trends.
Games may come in a variety of forms – home console, personal computer and any other electronic machines and reader has nothing to worry as alltopics.com covers it all. Over the past few decades, video and computer games have become one of the fastest-growing and most popular forms of home entertainment and gaming.alltopics.com makes sure that reader won't miss anything from this marvelous world.
As the number one news and information website on the World Wide Web, alltopics.com collects and ranks the most popular g aming stories for readers to find at one glance. The more people search and click on the piece of information, the faster Alltopics chooses and saves the news. That is why the website is a database that's forever evolving and giving out information that is brand new.
Alltopics.com is the one place where all the search is taking place and everything is possible, as the website takes the readers on a tour of every great new story out there connected to the area of gaming. If the reader expects professional and always up to date guide to the gaming industry, alltopics.com will meet all of his expectations.