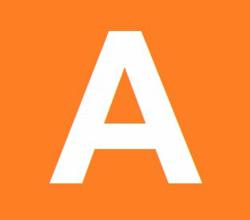 Alltopics.com – the perfect source of the newest articles, news, images and videos
(PRWEB) May 20, 2012
There is no doubt that automotive is one of the Earth's most important economic sectors and the object of desire of many customers. World motor vehicle productions, company relationships, top vehicle manufacturing group – that's only a small part of the extremely wide set of info that alltopics.com has to offer to its readers. And there is no place for disappointment as with automotive.alltopics.com, nothing connected to the world of automotive will go unnoticed.
Find new and used cars, compare new and used car prices & values, watch the test trials – all with automotive.alltopics.com. Toyota, Volksvagen, Ford, Mazda or maybe BMW? – all top motor vehicle manufacturing company are covered by alltopics.com with a whole branch of articles, news, videos and images.
Automotive.alltopics.com will fulfill reader's desire to participate in the world of automotive industry. Professionally prepared and designed – this website is a perfect destination not only for those who are already big fans of automotive industry, but for those who are starting their adventure with automobiles as well.
Browsing with alltopics.com is quick and easy as the Alltopics Search becomes faster than Google Search. Users will be bowled over by the plenitude of articles, news, interviews and analyses connected to the topic of automobiles. All of this makes automotive.alltopics.com the prefect and only source of information for all of those who are interested in automotive industry or simply want to admire the newest achievements in this field.
Automotive.alltopics.com covers very importing issues regarding hand tools, shop equipment, as well as procedures involved in common safety inspections and preventive maintenance programs. Automotive.alltopics.com has officially become a perfect destination for all those who seek for information on automotive.
# # #