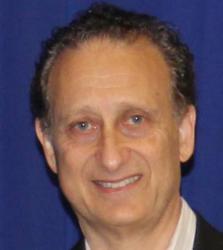 Latex sensitivity has become so prevalent that for the peace of mind of our patients, we decided to completely eliminate all latex products; from dental supplies and equipment to office supplies, in our practice. Robert Korwin DMD
Red Bank, Middletown,New Jersey (PRWEB) May 22, 2012
Contact dermatitis and latex allergic reactions by patients in dental and medical environments have recently become very prevalent. In order to prevent these reactions, every item used in New Jersey Dentist Dr. Robert Korwin's office has now been thoroughly evaluated for latex content, including emergency supplies, gloves, masks, lab coats, orthodontic elastics, writing instruments, rubber bands, rubber stamps, and many other dental and office supplies. Any products containing latex have been discarded, and a latex-free item substituted. Many people who are concerned about their latex allergies have become patients after learning about the latex-free environment in Dr. Korwin's office.
When health care workers change gloves, the protein/powder particles become airborne and can be inhaled. When someone with a latex sensitivity/allergy inhales the latex-contaminated air, they can develop respiratory (breathing) distress! This reaction can occur without warning and may be fatal within minutes. Dr. Korwin recommends screening all patients for latex allergy, and even his precautionary emergency medical treatment kit for medically compromised patients has latex-free products.
Comprehensive staff training and office changes are now continuously monitored by Dr. Korwin, to create a latex-free environment with the use of non-latex dental and office materials in order to avoid health risks. All staff members are critically involved in maintaining Dr. Korwin's success in creating this safe environment.
Dr. Robert Korwin's initiative to make his office a latex-free environment is part of his preventive campaign for implementing the dentist's important role as a health care provider to improve the health of patients and staff. Dr. Korwin publishes a newsletter for area health care providers so they can be educated about the signs, symptoms and diagnoses of latex reactions.
Advanced Dentistry with a Gentle Touch, About Our Practice:
For thirty years we have emphasized the importance of the link between oral bacteria and systemic disease. To diagnose this hidden problem, our family of patients has always been screened at every visit for the presence of periodontitis. Our aging patient population has kept their teeth longer than in the past. More evidence is being published about the correlation between periodontal inflammation and systemic disease, and it is even more important to bring this information to you. We have a long record of interceptive and preventive oral health care and we are pleased to help you control and prevent oral disease. Dr. Korwin promotes the good news is that by flossing daily, along with regular professional cleanings the public can protect their health and help prevent gum disease. For further information about flossing and health visit Flossing for Life.
About Dr. Robert Korwin
Robert Korwin DMD, MICOI, MAGD is a renowned general dentist with 30 years of experience, teaching innovating, and practicing in Middletown and Red Bank, NJ. With extensive academic, clinical and didactic training, he is one of only a handful of dentists worldwide who have dual Mastership awards from The Academy of General Dentistry and The International College of Oral Implantologists. Dr. Korwin is a highest honors graduate of Progressive Orthodontic Seminars, awarded to only 2 of 4,000 students in 24 years. Dr. Korwin promotes excellence in preventing orally linked disease and provides highly cosmetic dental repair and reconstruction utilizing orthodontics, implants, surgery, prosthetics and sedation, with laser, digital and computer assisted diagnostics. The practice works with patients to maximize their dental health, ensure their comfort and minimize financial concerns.
For more information, please visit http://www.drkorwin.com or call (732) 219-8900.
Media Contact
Robert Korwin DMD
732-219-8900
http://www.drkorwin.com