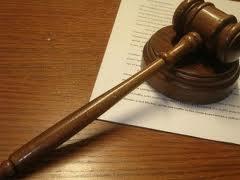 187,862 children around the country reported sexual abuse during 2011
San Diego, CA (PRWEB) May 22, 2012
The media spotlight is often a double-edged sword. No one knows this better than Molested children. And yet, gossip and rumor-mongering aside, the real story here is being overlooked according to Sean Burke of AttorneyOne.
According to court documents, on May 2nd, 2012, a mother and her daughter filed a lawsuit in Florida Southern District Court (case no. 2:2012cv14151) alleging that Lake Country Elementary's after-care program employee, Maria Gonzalez, gave her husband, Orestes Gonzalez, unsupervised access to children during which he sexually abused the 10-year-old girl. Defendants are the School Board of Highlands County and Maria Gonzalez. The lawsuit claims that the girl was sexually abused multiple times between 2008 and 2010 by Orestes Gonzalez. According to the lawsuit, the Highlands County School Board was first notified in 1994 by the parents of a second-grade student who reported that Orestes Gonzalez had sexually molested her but failed to take any action.
Molestation lawsuits encompass a broad range of circumstances including criminal charges filed on the behalf of a molested child. The offense is based upon sexual contact with an unwilling, unknowing, or under-age victim.
AttorneyOne.com, a recognized authority on law, can provide helpful advice and simple solutions including how to get in contact with legal counsel so that, in case of Molestation, someone can easily and inexpensively deal with it. As Mr. Burke, director of Media Relations for AttorneyOne.com, added, "What all this information really illustrates is that threat of Molestation remains. For that reason, our focus should squarely fall on getting the word out and assisting people in finding the right legal assistance."
According to the National Children's Alliance, 187,862 children reported sexual abuse (among the over 259,000 children served by Children's Advocacy Centers around the country during 2011). Data from the National Alert Registry reveal that most sexual abuse happens between the ages of 7 and 13.
AttorneyOne.com has further information on Molestation lawsuits including how to get in contact with legal counsel.
Headquartered in San Diego, CA Attorney One was founded in 2004 and is not a law firm. They offer a nationwide legal service which helps consumers find the best representation for their legal needs. You can learn more about Molestation at our website. You can also find us on Facebook at http://www.facebook.com/AttorneyOne. Checkout earlier news from us at http://www.prweb.com/releases/2012/5/prweb9517268.htm.