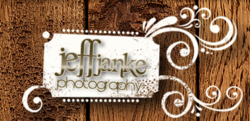 Jeff and Amber Janke love to shoot destination weddings together!
Lake Havasu City Arizona, USA (PRWEB) May 22, 2012
Dateline: Jeff and Amber Janke of Jeff Janke Photography are having their best year ever, and have already booked 45 weddings for 2012. What makes them so popular, and why you must seek out their services for your upcoming wedding, is their unique and different style and approach to wedding photography, and production of cinematic wedding films. Both partners have extensive backgrounds in film and digital photography, and have worked together as a husband and wife team for almost ten years. This year marks there busiest yet, as they have already 45 weddings on the books for 2012.
Here is what Jeff Janke recently said about the Erica and Kevin a recent Palm Springs Destination Wedding.
"This is the first time another photographer hired us to shoot her wedding, how super flattering I thought. In addition, this is the first time we've captured a couple Eloping!! It was such an honor to be there and shoot them on their exciting journey. Erica and Kevin where so much fun to work with, and from their photos you'd have no idea the winds where like 80 miles an hours, well it seemed like they where anyway. The desert and rolling sand dunes really made for some gorgeous backdrops, and we enjoyed every second of it."
And that is their specialty, getting the dramatic shots with stunning backdrops, and creative style that create a lifelong and cherished keep sake of one of life's most memorable events. Don't leave your photography to just anyone, but hire the best in the area.
About Janke Photography
They love shooting together and getting to meet new couples! They have had an enormous amount of awesome, newly engaged couples that book online from out of town, without meeting them in person. If Lake Havasu is your destination for a wedding, but do not have the time to come out and meet their photographers before hand, they can meet over the computer with Skype or iChat to get to know one another better, and discuss the details. They also have a video available about them as a photography team. If you have any questions, they'd love to hear from you! You can reach them by mobile anytime at 310-272-6753.
Additional Contact Information
To learn more about their advanced digital techniques, please visit their blog site at http://jeffjankephotographyblog.com
They can be reached by email at jeff(at)jeffjankephotography(dot)com
Mobile: (310) 272-6753