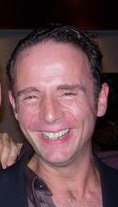 This Strory Opened the Path Towards an HIV Cure
Marseilles, France (PRWEB) May 21, 2012
In 2006, Timothy Ray Brown was living in Berlin with HIV infection whend he was also diagnosed with acute leukemia, a fatal condition.
But he was treated by Gero Hütter, a genius haematologist who had the idea to give him an allogenic bone marrow transplant from a matched donor with a special deletion on the gene coding for the CCR5 receptor.
The CCR5 receptor is necessary, together with the CD4 receptor, for HIV to infect cells. People who are deficient for this receptor (a rare defect, viable without any consequences, which is found in less than 3% of humans).
People who are deleted on the 2 CCR5 genes are resistant to HIV infection.
Tim Brown got, in fact, 2 bone marrow transplants due to a leukemia relapse a few months after the first episode.
But when antiretroviral therapy was stopped after the first transplant, HIV never came back: no viremia rebound, no virus found in a brain and a liver biopsy, no virus found in cells or in gut...and the patient became seronegative.
After five years we can say that he has been cured , for the first time in the world, from HIV: Hütter G et al, N Engl J Med 2009 ; 360(7):692-8 and Allers K et al, Blood 2011;117(10): 2791-9. Epub 2010 Dec 8
Professor Alain Lafeuillade, a French clinician and researcher organizes every 2-year in Marseilles (France) the ISHEID: International Conference on HIV & Emerging Infectious Diseases. This year edition will be a special focus on the different strategies that are currently tested to cure HIV, and I am confident that we can have a functional cure for every patient within a decade, he added.
Gero Hütter and Timothy Ray Brown will give a special lecture on this issue on may 23, 2012