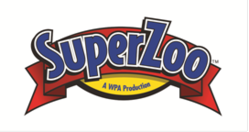 Monrovia, CA (PRWEB) May 21, 2012
SuperZoo, The National Show for Pet Retailers, has opened registration for the pet industry trade show being held at the Mandalay Bay Convention Center Sept. 11-13, 2012. Pet retailers and groomers can now register to attend SuperZoo as well as register for other SuperZoo offerings such as SuperZoo University, Groomer SuperShow Seminars, and the Groomer SuperShow Grooming Contests.
SuperZoo, which is produced and managed by the World Pet Association (WPA), offers a variety of opportunities for business growth through its showcase of new trends, top-selling products, business-building education, and ideas and inspiration from those within the industry. The SuperZoo show floor will feature top pet industry suppliers and thousands of products and lines from which Retailers can order at exclusive show specials.
Registration for SuperZoo University, a pet industry education program, is also open. Attendees of SuperZoo can now register for seminars covering a variety of important topics within the industry including business development, animal wellness, and technology/internet. For a complete list of seminars, visit superzoo.org/superzoo-university.
Groomers are also able to register for the Groomer SuperShow Seminars and the Grooming Contests. Designed to advance pet groomers and the pet grooming industry, the Groomer SuperShow Seminars hosts top experts in various categories to give groomers tools, tips, and strategies to grow their trade. The Groomer SuperShow Grooming Contests will allow groomers to showcase their talent in a variety of competitions. For a complete list of Groomer SuperShow offerings, visit http://superzoo.org/groomer-supershow/.
For more information about SuperZoo or to register, visit superzoo.org.