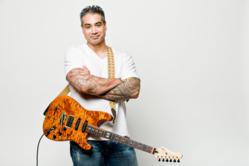 From your first lesson, I will have you playing. And, I will inspire you to keep on playing. The guitar is not an easy instrument to play; but if you aspire to be an accomplished player; I can get you there
Parkland, FL (PRWEB) May 21, 2012
One study, called the National Education Longitudinal Study illustrated that music participants received more academic honors and awards than non-music students. Furthermore, the percentage of music participants receiving college degrees was significantly higher than the percentage of non-participants receiving those grades, as discovered in the 1990 Study, conducted by the National Center for Education Statistics, in Washington DC.
A second study backed up these findings. The biologist and physician Dr. Lewis Thomas reviewed the undergraduate majors of medical school applicants, finding that 66% of music majors who applied to medical school were admitted, the highest percentage of any group. (As a comparison, just 44% of biochemistry majors were accepted to medical school.) This information was reported in the "The Case for Music in the Schools," in the journal Phi Delta Kappan, February 1994.
Studying music has already been proven to help students do better with math, and pattern recognition. Another reason that music helps students do better in school might not be so obvious: it helps them stay out of trouble. According to a 1992 National Data Resource Center investigation cross the entire student body, 12.14% of students can be classified as "disruptive" (based on cases of skipping classes, times in trouble, in-school suspensions, arrests, dropouts, etc.) In contrast, however, only 8.08 percent of students involved in music classes meet the same criteria as "disruptive."
Interested high school students may purchase these Parkland guitar lessons directly from Dyce, or they can be given as a gift by a parent or loved one. Dyce especially welcomes absolute beginners—and his unique, 'music-first' approach will have them playing great-sounding grooves from their very first lesson.
This Parkland guitar instructor provides lessons at his state-of the-art studio in Fort Lauderdale, convenient to Miami, Weston, and Fort Lauderdale. He also conducts Skype blues guitar lessons and guitar lessons for the absolute beginner, available to anyone across the globe.
Dyce Kimura is a top-flight musician, and Parkland guitar teacher. Furthermore, Dyce is hip to all of the latest music & technology trends, breaking artists, and contemporary gear. (Before Dyce began teaching full-time, he was an in-demand session player in Miami's competitive studio scene, recording with scores of hip-hop, rock, blues and Christian artists—and is a nationally-recognized blues guitar authority.)
For more information on giving the gift of Parkland guitar lessons for your high school student, contact Dyce at (786) 457-3687 today.