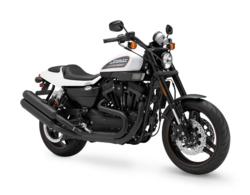 Since I have been using the 20W-50 provided by Dynamic Synthetic, my bike shifts smoother and runs cooler
Collierville, TN (PRWEB) May 30, 2012
Dynamic Synthetic LLC is pleased to add to its high quality lubricant products motorcycle oils for extended drains. In addition, oil filters to match the recommended drain intervals are available. "This is a true breakthrough in lubrication technology," says Joe Tubbs CEO of Dynamic Synthetic LLC. According to Tubbs, these oils fit very well with the firm's philosophy of supplying only the best lubricants and supporting services. Joe mentioned that there really is not another lubricant, that covers the critical performance areas, plus offers guarantee and extended life.
Tubbs explained that these oils have been extensively evaluated and proven in racing, on the road, and off-road motorcycle applications. "I have unsolicited reports that in on road motorcycle use, engines run cooler, and transmissions shift easier," according to Tubbs. These lubricants have also earned sponsorship rights in motorcycle rallies such as Daytona Bike Week. They have also earned the trust of bike racers such as Kevin Windham.
"I have always been a skeptic, but these lubricants just keep proving themselves over and over," Joe says. He said he had to try the lubricants for five years before establishing a business based on them. "It is important that I believe in my lubricants. They help customers in many ways. It is great to be able to offer them for sport applications!" says Tubbs. When you are racing you do not need lubricant failures.
Filtration is just as important as quality lubricants, Joe mentioned. The filters are long life filters with a nanofiber technology to enhance filtration. Extended life filters are composed of material resistant to degradation over time, so they maintain performance, according to information supplied by Joe.
While long drains are available for on the road applications in unmodified engines and those with filters, racing should confirm results with oil analysis.